Buying groceries can break the bank, especially if you've got a family to feed. That being said, there are ways to keep a little more cash in your pocket at the end of the day. From signing up for rewards cards to buying generic products, these hacks will keep your fridge full and your credit card bills low. Here are 12 tips to help you save money on groceries.
Sign Up for a Loyalty Program
Most grocery stores offer a loyalty program that rewards shoppers for their consistent business. In many cases, all it takes is a name and phone number to start saving on food instantly. Some loyalty cards offer deals that the average shopper misses out on, while others give you cash back for meeting certain thresholds. Whatever benefits are offered, there's no downside to signing up for a cost-saving loyalty program as soon as possible.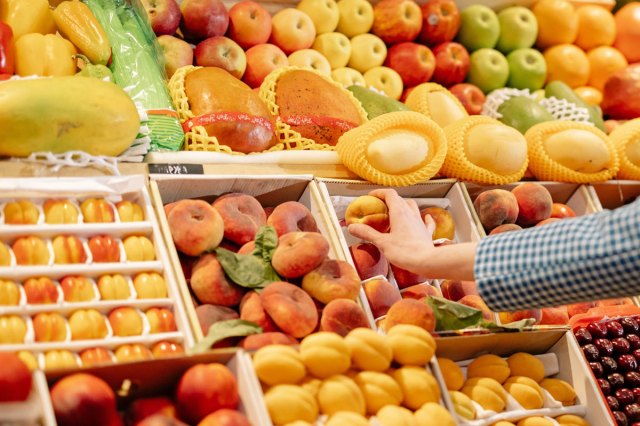 Buy Generic Instead of Name Brands
Many of us swear by certain name-brand products. However, buying off name recognition alone may be costing unnecessary dollars at the register. From snacks to beverages, medications, and paper towels, name-brand products upcharge based on their successful marketing, whereas generic grocery store brands are often just as good.
Buy In Person, Not Online
Online grocery services are undeniably convenient, but when you factor in delivery fees, service charges, and driver tips, you end up spending far more on groceries than needed. Yes, going to the grocery store isn't always the most convenient option, but if you can schedule some time to do so then you'll easily avoid the hidden fees associated with online shopping.
Purchase Certain Groceries Wholesale
Wholesale stores like Costco offer tremendous financial benefits when it comes to purchasing certain groceries. While buying wholesale may not be the best idea for fresh food — depending on the size of your family — purchasing shelf-stable items like cereals, nuts, and other products will drastically cut down on the price per unit. While you may be paying a little more upfront, you'll save a lot in the long run.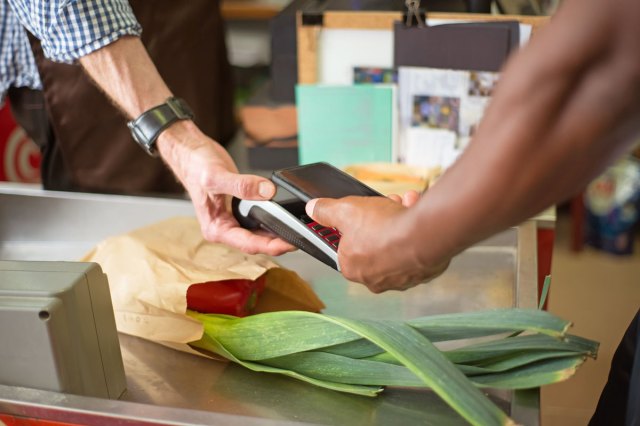 Make a List and Resist Impulse Buys
Making a grocery list and sticking to it is one of the surest ways to stay on budget. Yes, it may be difficult to resist impulse buying a pack of gum and a magazine at the register, but there's no better way to save money at the grocery store than by maintaining a little discipline. Skip out on that last-minute candy bar and stick to your initial plan in order to save big.
Pay With Cash
It can be easy to overspend when paying with a credit card, as there's seemingly no limit. That's why it can be so useful to carry tangible cash in hand, as coming with a few crisp dollar bills means you won't go over your budget. While you can always worry about paying off that credit card bill another day, you can't magically make another $20 appear out of thin air. This keeps your grocery cart from overflowing with unnecessary purchases.
Shop at Different Grocery Stores
Depending on what's available in the neighborhood, certain grocery stores may offer more affordable prices than others. For instance, brands like Trader Joe's and Walmart offer lower prices nationwide than chains like Whole Foods, even if you still rely on the latter for certain items. If you can avoid it then don't buy all your groceries in one place, as comparing prices from store to store will ultimately keep cash in your pocket.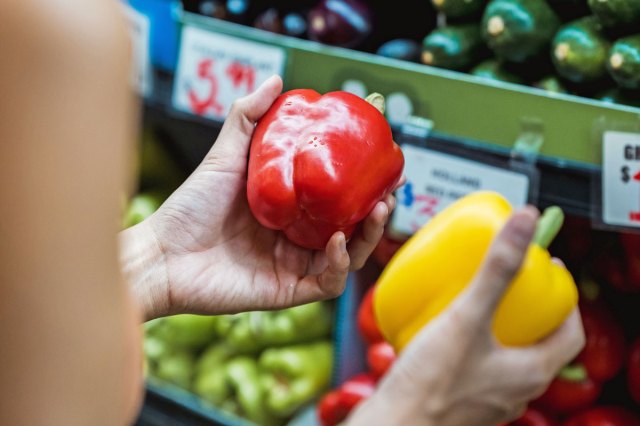 Avoid Pre-Packaged Items
Pre-sliced vegetables and pre-shredded cheese are just some of the items that charge customers for the convenience of not having to do the work themselves. But if you have the time to cut your own vegetables, then buying whole veggies and other similar items is a great way to save while grocery shopping. All it takes is a few minutes of slicing and dicing once you get home, and your wallet will thank you.
Shop the Farmer's Market at the End of the Day
Some farmer's markets offer organic products at a higher price than the grocery store. But at the end of the day, those farmers are looking to get rid of whatever products remain. Stopping by your local market just before it closes means you can often score some great bargains on whatever delicious produce remains that would otherwise go to waste.
Never Shop Hungry
One of the greatest self-inflicted wounds that shoppers suffer at the grocery store is arriving hungry. When you shop hungry, everything looks extremely appetizing, and your wallet suffers for it. Planning ahead and shopping on a full stomach ensures a clearer mind while pushing your cart through the aisles.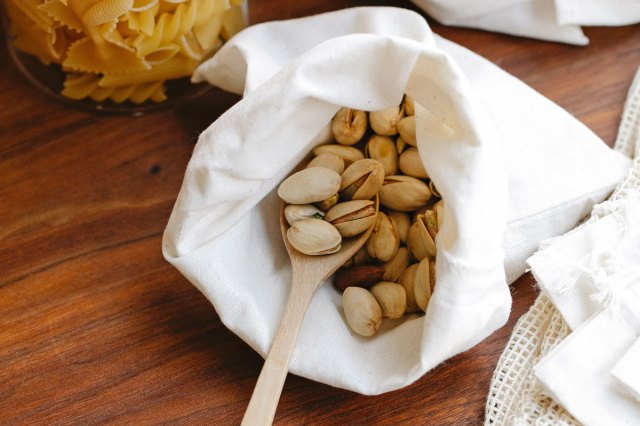 Bring Your Own Bag
In certain states, bag taxes are mandated at grocery stores. While a few cents per bag doesn't seem like much, those fees can add up over time, especially if you're going to the supermarket multiple times per month. Bringing your own reusable grocery bag not only cuts down on waste but helps save on those taxes adding up in the long run.
Grocery Shop Alone
All parents know the pain of grocery shopping with kids who beg you to buy their favorite snacks or treats. But even a spouse or a friend can add to the guilt trip and convince you to buy unnecessary groceries. That's why it's so important to visit the grocery store solo, as shopping alone is the best way to ensure that you stick to the list and avoid any outside influence.
Featured Image Credit: Kampus Production/ Pexels