You've no doubt heard that breakfast is the most important meal of the day — a well-balanced one jump-starts your metabolism, helping you burn more calories throughout the day, and providing essential nutrients and vitamins. While eggs, fruit, and toast have their own nutritional benefits, there is one healthy breakfast item that also helps with aging: oatmeal.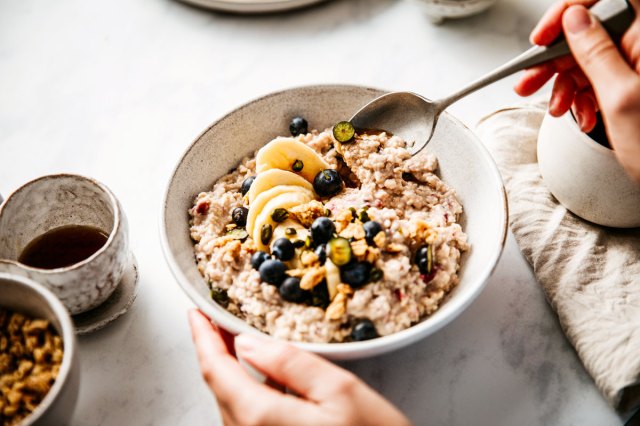 Benefits of Oatmeal
Oats are packed with antioxidants that help fight visible signs of aging, such as sun damage and wrinkles. They are also high in soluble fiber, which helps digestion and lowers cholesterol. Studies show that fiber-rich foods like oatmeal may lower the risk of heart disease and can also help with other conditions, such as depression.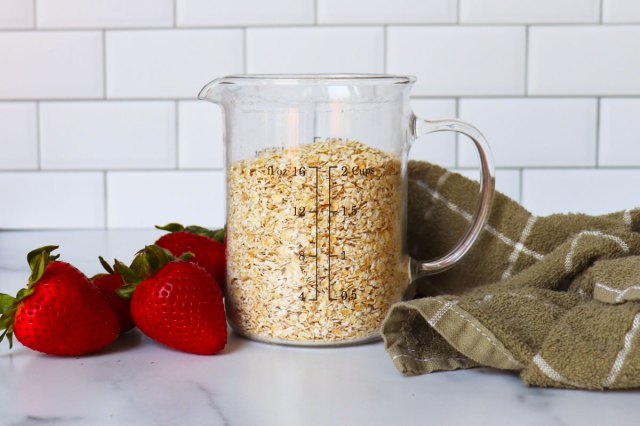 The Best Oats
There are many types of oatmeal on the market, including instant or rolled oats. But to get the full benefit of what this cereal grain offers, reach for steel-cut oats. Although making a bowl takes longer than other types of oats, one-fourth of a cup of steel-cut oats contains 5 grams of protein, 5 grams of fiber, and 158 milligrams of potassium, essential in maintaining a healthy lifestyle.
Healthy Toppings
While oatmeal is healthy on its own, it can be bland. Luckily, it's a perfect base for both sweet and savory toppings. Fresh berries and chia seeds, which are high in fiber and antioxidants, are the perfect complement to a bowl of oatmeal. A sprinkle of nuts adds healthy fats and omega-3s, helping lower the risk of heart issues, and a bit of maple syrup adds a little sweetness without compromising health. For a savory dish, cook oatmeal in chicken bone broth for nutritional value and flavor, or try topping your bowl with spinach for immune system support or a fried egg for protein.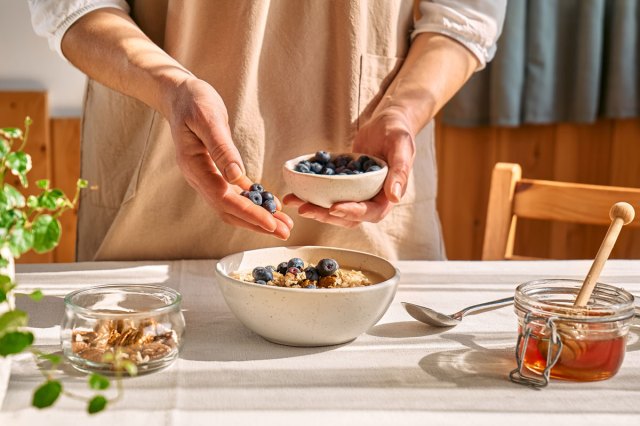 The Best Brands of Oatmeal
While multiple brands are available on shelves, some oatmeals stand out above the rest. Bob's Red Mill is an organic and gluten-free option for those with dietary needs. Nature's Path is another organic oatmeal manufacturer with clean ingredients and multiple health benefits.
All featured products and deals are selected independently and objectively by the author. Better Report may receive a share of sales via affiliate links in content.
Featured Image Credit: Ekaterina Fedulyeva/ iStock