Want to give the exterior of your home a facelift without spending big bucks? Painting your front door is a cheap and easy fix that can make a huge difference. However, choosing the color that works best for your house can be tough. Certain tones convey sophistication, others create a welcoming and homey vibe, and some are bold design statements. With the right color, you can communicate the kind of home you keep to visitors before they even turn the knob. Here are five front door paint colors that will make your home stand out.
Red
Bold reds create a powerful statement and work well with homes painted in neutral tones, such as white. However, consider a muted, vintage shade of red for homes with earthy-colored exteriors. This color provides a more warm, rustic feel.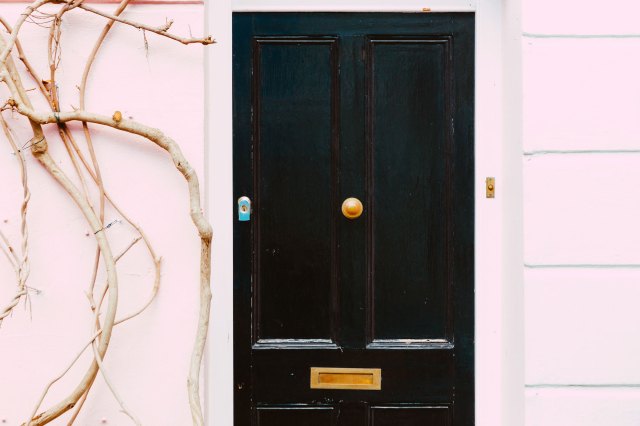 Black
Black front doors are the perfect finishing touch for older colonial-style homes and houses painted in light colors. Choosing this color also pays off financially — according to Zillow, interested home buyers are willing to pay a premium for black front doors.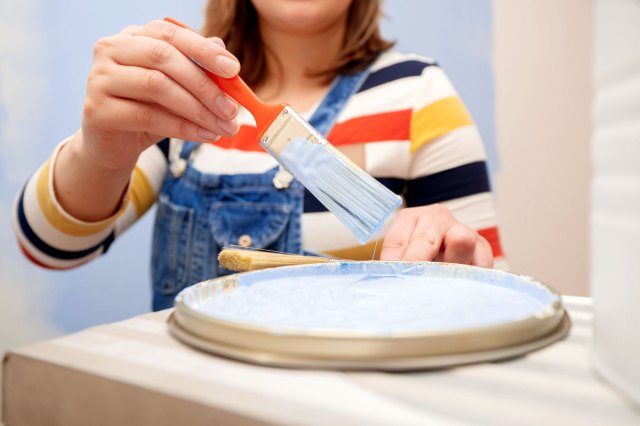 Blue
Lighter blues help complement more natural environments. Consider using sky blue for waterside homes or pale blue for homes surrounded by greenery. For homes in busy urban regions, a dark blue front door may help associate your home with a slower, calmer pace of life. If you feel that blue is too bold for the whole door, add a blue border to a white door for a simple yet effective pop of color.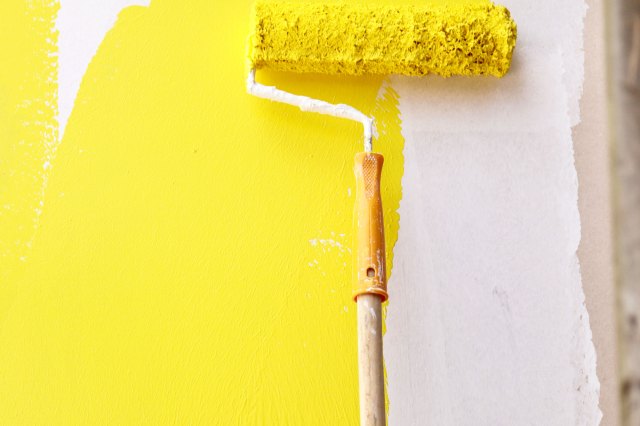 Yellow
Yellow and ochre pair well with homes made of brick or wood. Yellow doors are especially appropriate in areas that experience heavy amounts of fall foliage, as the color matches perfectly with the colors of changing leaves.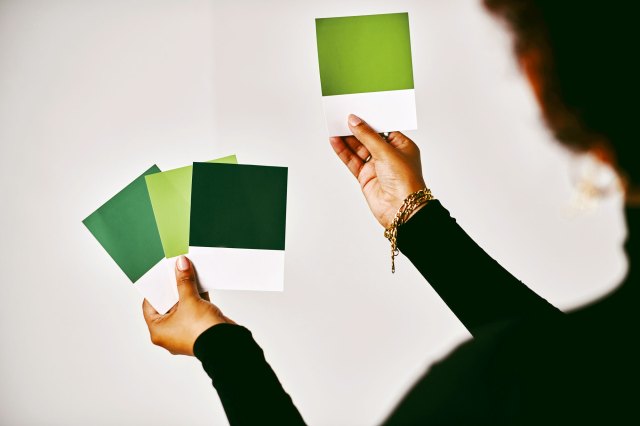 Green
Green front doors compliment woodsy rural homes, establishing a visual connection with the surrounding nature. For a more modern flair, shades of green with tones of mint and olive will give your home a more playful and inviting look.
Featured Image Credit: Wirestock/ iStock