Although your washer cleans your clothes every time you run a load, it's not cleaning itself — life is ironic like that. Minerals from hard water, detergent, grime, and mold build up over time, causing clothes to smell less fresh and hindering your machine from operating efficiently. Most manufacturers recommend giving your washing machine a deep clean at least once every six months, while dryers have a slightly more complicated cleaning schedule. Fortunately, it doesn't take too much elbow grease to make your washer and dryer as good as new.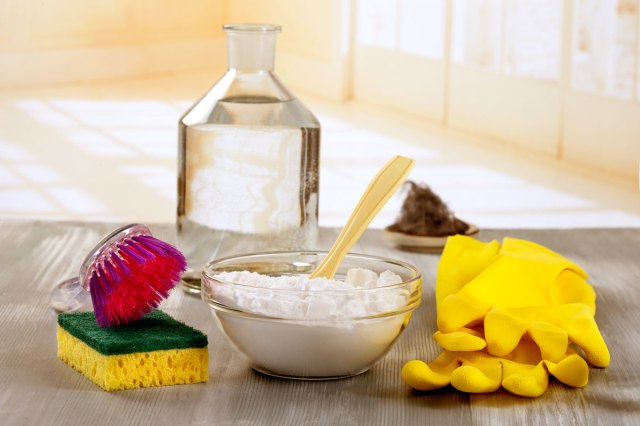 How to Clean a Top-Loading Machine
Washing machines that load from the top are relatively straightforward to clean. First, set the machine to the hottest water setting. Next, add 4 cups of white vinegar to the drum and start a regular cycle. However, don't go too far. Once the drum has filled up, pause the cycle and let the water sit for an hour. Put the machine back on, and after the first rinse cycle has ended, pour 1 cup of baking soda into the tub and turn the machine back on to finish. When it's done, wipe down with a microfiber cloth and leave the lid open to ensure it's fully dry.
While the drum is soaking, take off any removable parts like detergent and softener cups and filter, and soak them in hot water for 15 to 20 minutes. Scrub any residual grime, dry thoroughly, and replace them after cleaning the drum. Also, make sure to wipe down the outside of the machine.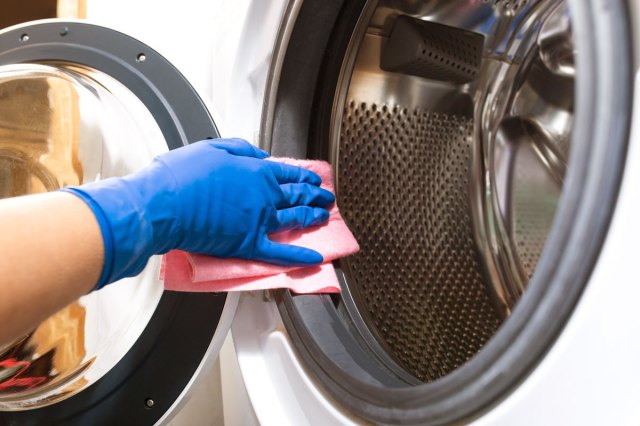 How to Clean a Front-Loading Machine
While front-loading machines use less water and energy, their design makes them more prone to odors. The cleaning process is similar to top-loaders but with less babysitting. First, wipe down the front of the machine, door, and gasket with a microfiber cloth, using a small brush to get into the hard-to-reach areas. Next, soak any removable parts in hot water for 15 to 20 minutes, dry thoroughly, and replace. Finally, pour 2 cups of white vinegar into the detergent tray and run on the hottest setting possible. If you do not have vinegar, you can use bleach or household cleaner.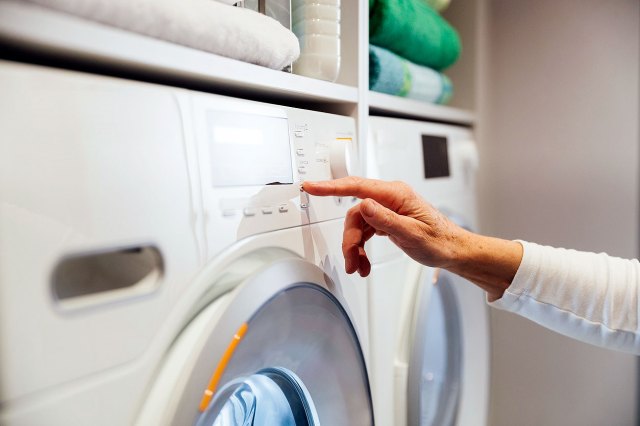 How to Clean Your Dryer
While cleaning the lint from the mesh filter is something you should do after every cycle, it isn't enough for a thorough clean of the entire dryer. Once a month, spray the drum with a 50/50 mix of vinegar and water and wipe down with a microfiber cloth. This will help remove any buildup or residue from dryer sheets and fabric softeners. (Don't forget to wipe down the outside of the machine.) Scrub the lint trap with a toothbrush dipped in soapy water and allow it to dry thoroughly before replacing. Additionally, your dryer vent should be cleaned at least once a year. Although this can be a relatively simple DIY project with just a few tools, professionals can do it quickly and efficiently.
Featured Image Credit: SolStock/ iStock