Many of our everyday purchases contribute to tons of unnecessary waste, from the straws in your daily iced coffee to the produce bags at the grocery store. More than 130 million metric tons of the plastics we buy are thrown in a landfill after just one use. To help combat this growing problem, invest in some eco-conscious products that save on waste — and money. 
Reusable Coffee Filters
There are so many ways to make your daily cup of coffee more sustainable. The best method is to switch to a reusable coffee filter instead of paper filters. There are various shapes and sizes on the market, making the switch easy for all kinds of brewers. Here are some of our favorite reusable coffee filters.
Reusable K-Cups
Gold Tone Coffee Filter
Bamboo Utensils
The next time you order takeout, tell the restaurant to hold the plastic utensils. Invest in a portable set of bamboo utensils instead. Items made from bamboo are durable, biodegradable, eco-friendly replacements for disposable single-use plastics. (Pro Tip: Use bamboo utensils when throwing a party to cut down on waste even more.) Here are some of our favorite bamboo utensils.
Bamboo Travel Utensil Set
Bamboo Cutlery Set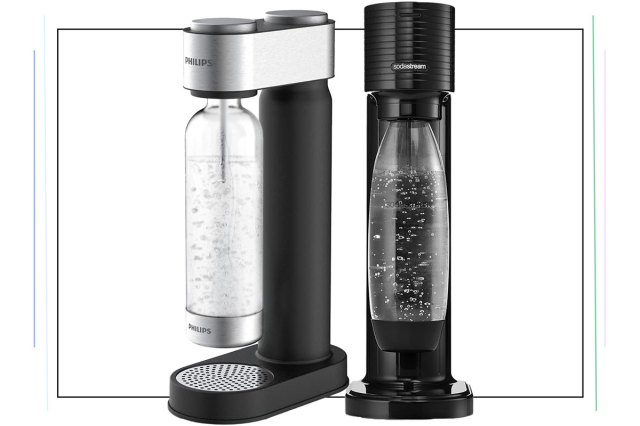 At-Home Carbonator
Carbonation machines are eco-friendly alternatives to buying plastic soda bottles. Brands like SodaStream sell sleek countertop products, allowing you to personalize your drink's flavor and level of fizz. Best of all, these machines also come with reusable, dishwasher-safe bottles for storing your beverages. Here are some of our favorite at-home carbonators.
SodaStream Gaia Sparkling Water Maker
Philips Stainless Sparkling Water Maker
Sustainable Sponges
Traditional sponges need to be tossed every two weeks to prevent bacteria. Instead of reaching for a sponge made from non-recyclable plastics, stock up on reusable microfiber sponges and biodegradable scrubbers that can be composted after use. Here are some of our favorite sustainable sponges.
Reusable Microfiber Sponges
Natural Kitchen Sponge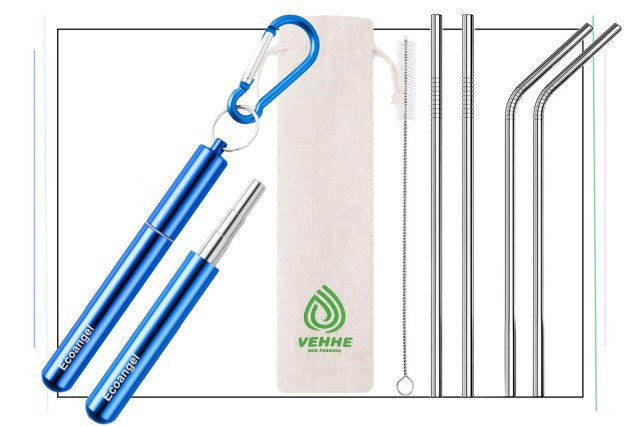 Stainless Steel Straws
Steel straws are reusable, simple to wash, and easy to carry in your bag or pocket. Some options are even retractable, making them easier to travel with. Here are some of our favorite reusable straws.
Stainless Steel Drinking Straws
Collapsible Stainless Steel Drinking Straw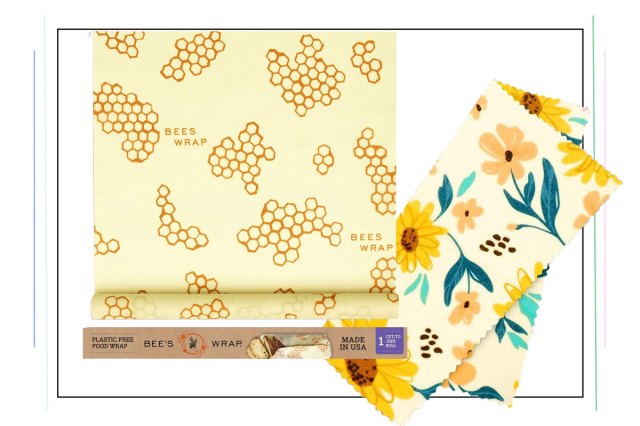 Beeswax Wrap
Beeswax wrap is a natural substitute for plastic wrap. Made of natural fabrics coated with beeswax, it is more breathable than plastic wrap, allowing food to stay fresh longer. Beeswax wrap can be molded to fit any shape and lasts up to a year before losing its stickiness. Here are some of our favorite beeswax.
9-Pack Eco-Friendly Beeswax Wraps
Bee's Wrap - XXL Roll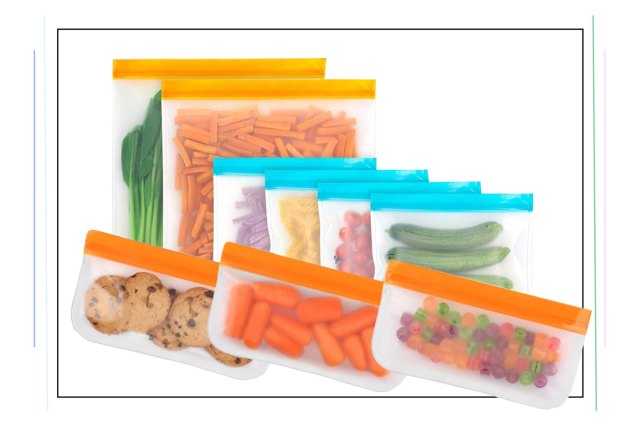 Reusable Storage Bags
Rather than use plastic sandwich bags, invest in reusable storage bags. While these are also often made of plastic, they're durable enough to be washed (many are dishwasher-safe!), sealed, and reused over and over again. Here are our favorite reusable storage bags.
Qinline Reusable Food Storage Bags
Lerine 10-Pack Dishwasher Safe Reusable Bags Silicone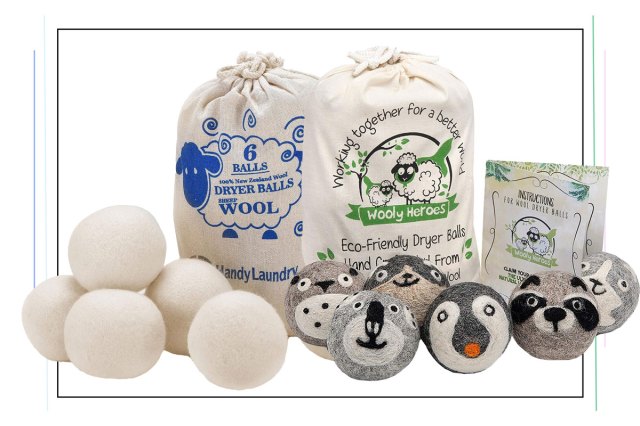 Wool Dryer Balls
Wool dryer balls are a natural fabric softener that eliminates the need for dryer sheets. Some wool dryer balls are capable of lasting for more than 1,000 dryer cycles, which is equivalent to 10 years of laundry), making them a reliable and sustainable tool in the laundry room. Here are our favorite wool dryer balls.
Pack of 6 Wool Dryer Balls
Wooly Heroes Dryer Balls
Shopping Totes
While many supermarkets have eliminated plastic bags for packing your groceries, the small plastic bags in the produce aisle still generate waste. Replace these one-time options with nylon shopping totes to carry fresh fruit and vegetables. And while you're at it, invest in some sturdy reusable bags for all your grocery needs. Here are some of our favorite bags.
Reusable, Foldable Grocery Bags
Washable Large Storage Bin Tote Bags
Prices are accurate as of October 31, 2023. Subject to change.
All featured products and deals are selected independently and objectively by the author. Better Report may receive a share of sales via affiliate links in content.
Featured Image Credit: SewcreamStudio/ iStock