Thanksgiving should be filled with gratitude, good food, and great company — but it's also known to stir up stress. Preparing an enormous feast for family and friends can cause anxiety for even the most experienced holiday hosts. But fear not — there's a recipe for transforming your Thanksgiving holiday from a daunting task to a day of culinary delights. Here's how to time your Thanksgiving preparations for a positively memorable feast.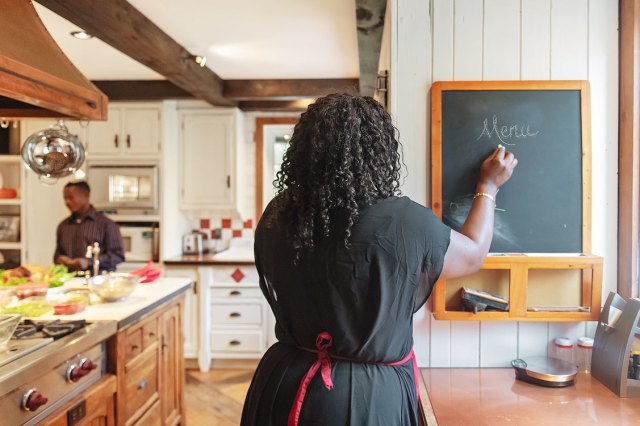 Plan Your Menu Weeks in Advance
It may feel like Halloween's hardly over before it's time to start planning your Thanksgiving feast, but the countdown is on. Solidify your guest list and dinner menu a few weeks before the big day. Starting early gives you an advantage when it comes to shopping — knowing who will attend your holiday meal helps you plan how much of an ingredient to buy, and you'll be ready to pounce on sales and deals when they pop up in the weeks before Thanksgiving.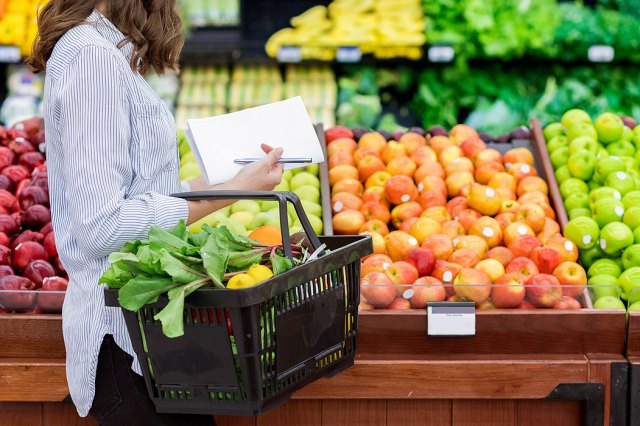 Start Shopping — and Baking — Two Weeks Before
Realizing you're out of butter on Thanksgiving morning is a holiday nightmare — but one that's preventable by shopping early. Shelf-stable and freezable grocery items can be purchased two weeks before Thanksgiving, though you'll want to hold off on fresh produce that will wither before then. With 14 days to go, you can also begin preparing homemade stock, baked goods, and pies. Pastry shells or entire pies — excluding custard or pumpkin pies — and parbaked rolls (aka lightly baked, but not browned) can be prepped and frozen beforehand, then taken out to defrost the day before Thanksgiving.
Create Your Day-Of Cooking Schedule One Week Out
With a week to go, it's time to create your kitchen play-by-play. Start by counting backward from when you want to eat your holiday feast, then begin reviewing your selected recipes to determine how long each dish needs to cook. Your day-of schedule should revolve around your turkey (the most important dish!), which many experts recommend cooking first. Stove-top foods, like mashed potatoes, can be cooked while your turkey roasts and kept warm for up to four hours. After your bird exits the oven, plan to follow with casseroles and other baked dishes that can go in at the same time.
Complete Your Last Shop Three to Five Days Before Thanksgiving
Perishable foods like vegetables and herbs can make their way into your shopping basket about three to five days before Thanksgiving, giving you enough time to avoid busy stores without risking spoilage. With less than a week to go, it's also a good time to clean out the refrigerator and purchase extra food storage containers, both of which will be in high demand over the next few days.
Thaw the Turkey Four Days in Advance
The size of your turkey affects how long it needs to defrost — anticipate one day for every 4 to 5 pounds of meat. The average Thanksgiving turkey weighs around 15 pounds and requires four days of thawing. According to the USDA, the safest way to thaw the enormous birds is in the refrigerator.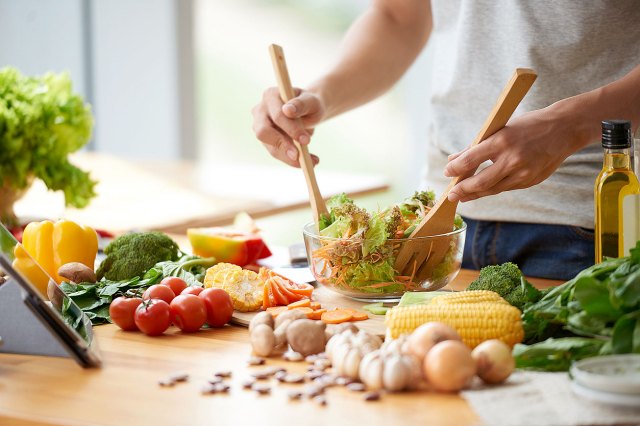 Prep Casseroles, Cold Dishes, and Desserts Two Days Before
Hefty casseroles can hold up to two days of refrigeration before Thanksgiving. Assemble sturdy casseroles, such as sweet potato or green bean, and refrigerate them uncooked. Cold dishes, such as cranberry sauce and fruit salads, can also be premade two days before. Now's also the time to ready desserts that couldn't be frozen — pumpkin and custard pies can be made and popped into the fridge to keep for a few days.
Cut Your Ingredients With One Day to Go
Culinary purists often use "mise en place" — the French term for preparing all ingredients before cooking begins — to streamline their kitchen work. You can use this tactic to cut down on day-of stress by pre-chopping onions, celery, garlic, and other vegetables. Salads can be fully assembled, and potatoes can be peeled and chopped beforehand (just remember to cover them with water before refrigerating). The day before Thanksgiving is also the time to brine your turkey, which can take up to 18 hours. And all that fridge space you cleared out days ago? It's now free for stocking wine, beer, and other beverages that need to chill.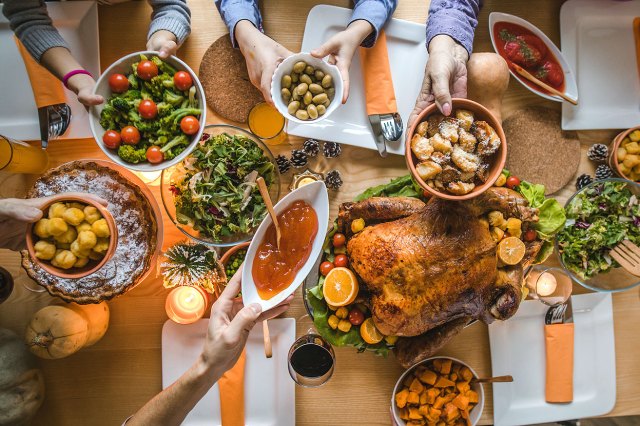 Let the Turkey Rest on Thanksgiving Day
Following your pre-planned cooking schedule is the recipe for success on Thanksgiving Day, but know that there is wiggle room. Turkeys tend to roast at about 13 minutes per pound, meaning an average 15-pound bird will require a little more than three hours of cooking time. However, plan to give your poultry pièce de résistance a little rest to help retain its juices. Smaller birds under 14 pounds maintain their temperatures for up to an hour and a half (larger birds closer to 20 pounds stay warm for up to two hours). Plan to use this time to pop casseroles into the oven, bake frozen pies or breads, and make gravy.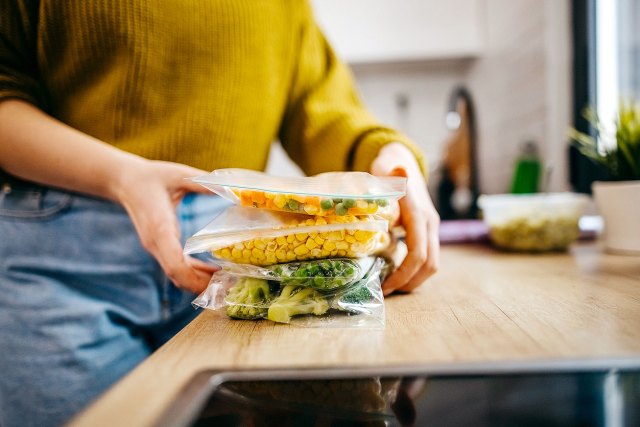 Eat Leftovers Within Four Days
Leftovers tend to linger in the back of the fridge. Make sure to add them to your post-holiday plan by consuming them within four days of your feast. If there's any portion of your magnificent meal left by that point, move freezer-friendly leftovers — such as turkey, stuffing, and cranberry sauce — into deep storage for enjoyment long after the Thanksgiving rush is over.
Featured Image Credit: mihailomilovanovic/ iStock