For many, it's hard to imagine starting the morning without a cup of coffee. Three out of four Americans have at least one cup of coffee a day, and 49% of people drink three to five cups of coffee a day. Talk about a caffeine rush.
With the ever-growing prices of coffee, many are making their java at home instead of visiting a coffee shop. Whether you prefer to brew a simple pot of drip coffee or take a more refined approach with a French press, here are our top picks for the best coffee makers.
Drip Coffee Maker — Best For Beginners
Drip coffee makers have been a go-to coffee maker for years and are perfect for people who enjoy the simplicity of a cup of Joe without the hassle. Drip coffee makers have a tank that heats water, which is slowly released into a brew basket with coffee grounds, eventually dripping into a coffee pot.
BETTER PICK
OXO Brew 9-Cup Stainless Steel Coffee Maker
| Pros | Cons |
| --- | --- |
| Freshness timer | Price point |
| Double-wall thermal carafe | Larger than other coffee makers |
| Small-batch feature | Not dishwasher safe |
BUDGET PICK
Black+Decker 12-Cup Programmable Coffee Maker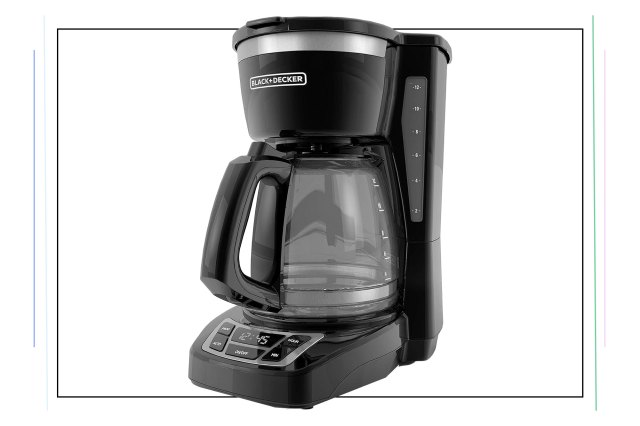 | Pros | Cons |
| --- | --- |
| Programmable brew feature | No frills |
| Two-hour auto shutoff | Need ample space above it so water reservoir lid can open |
| Good price point | Made from plastic |
Espresso Coffee Maker — Best For Experienced Baristas
While many think an "espresso" is a type of bean or roast, it's actually a drink. Espresso is brewed using high pressure to force hot water through finely ground coffee in under 30 seconds. Espresso generally has a nutty or chocolate flavor, and people enjoy it on its own or mixed with milk in drinks such as lattes, cappuccinos, and macchiatos.
BETTER PICK
Breville Barista Express Impress Espresso Machine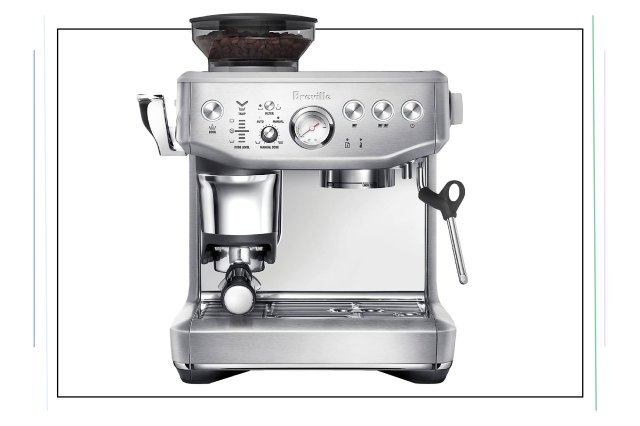 | Pros | Cons |
| --- | --- |
| Intelligent dosing | Machine gets very hot |
| Precision measurement | Too "beginner" for experienced baristas |
| 25 grind settings | Limited steam power |
BUDGET PICK
De'Longhi Stilosa Manual Espresso Machine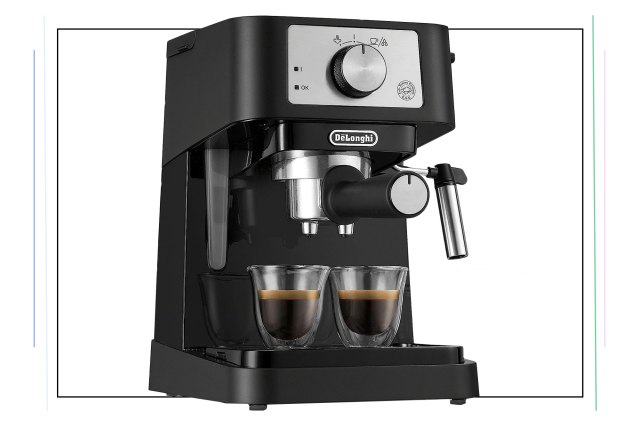 | Pros | Cons |
| --- | --- |
| Compact size | Learning curve |
| Two level cup holder | Heats up slowly |
| Stainless steel | Uses pressurized filter baskets |
French Press Coffee Maker — Best For Black Coffee Drinkers
French presses are also known as coffee plungers, cafetiéres, press pots, and plunger pots. Regardless of what you call it, this simple way to make coffee involves steeping coffee grounds directly in water. The mixture is then "plunged" to separate the brewed coffee from the grounds, providing a full-bodied flavor perfect for people who love their coffee pure, without any extra add-ins.
BETTER PICK
ESPRO P7 French Press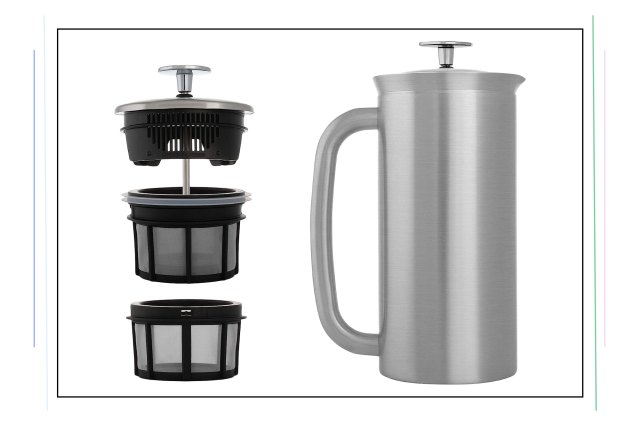 | Pros | Cons |
| --- | --- |
| Double micro-mesh filter system | Carafe gets very hot |
| Simple to disassemble and clean | Pricier than most presses |
| Insulated | Last few drops are difficult to pour |
BUDGET PICK
Bodum Brazil French Press Coffee and Tea Maker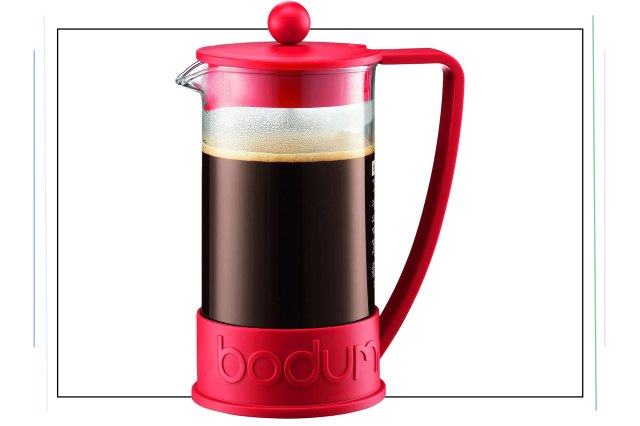 | Pros | Cons |
| --- | --- |
| Comes in various sizes | Doesn't retain heat |
| Carafe is made from non-stain, heat-resistant glass | Coffee grounds are hard to clean out |
| Also brews loose-leaf tea | Made from plastic |
Single-Serve Coffee Pod Machine — Best For People on the Go
Capsule coffee makers first hit the market in 1986 with the Nespresso. The popularity of this convenience product grew throughout the late '80s and '90s, with the first Keurig hitting shelves in 1990. Today, the coffee pods market is valued at over $1.3 billion. Coffee pods come in various flavors and are perfect for those who don't have time to spare in the morning.
BETTER PICK
Nespresso VertuoPlus Coffee and Espresso Machine by De'Longhi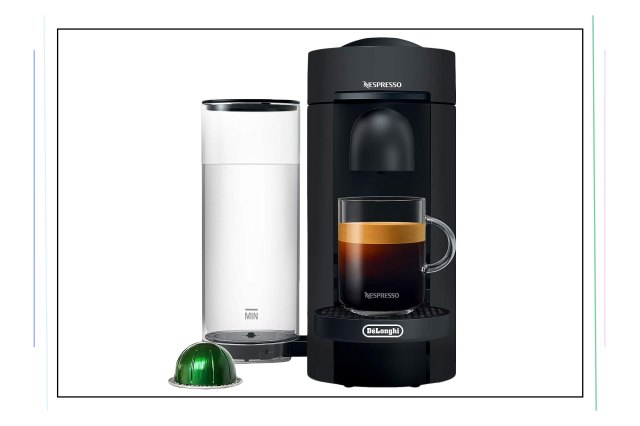 | Pros | Cons |
| --- | --- |
| Machine senses pod size for the perfect brew | Only uses Nespresso Vertuo pods |
| Internal receptacle for used pods | Doesn't work with irregularly shaped mugs |
| Brews coffee and espresso drinks | Large price jump for added features |
BUDGET PICK
Keurig K-Mini Plus Single Serve K-Cup Pod Coffee Maker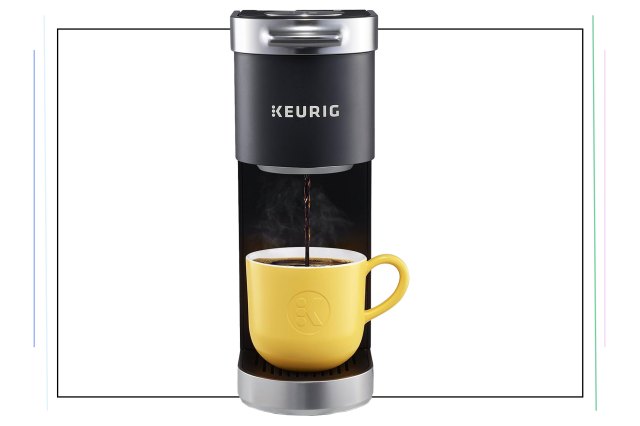 | Pros | Cons |
| --- | --- |
| Compact design | Have to fill water tank each time |
| Lots of color options | Not speedy |
| Brews various cup sizes | Coffee is moderately hot |
Cold Brew Coffee Maker — Best For Iced Coffee Lovers
Cold brew has skyrocketed in popularity in the past 10 years. While it may seem like the new caffeinated kid on the block, cold brew dates back to the 1600s in Japan. Making a batch of cold brew is easy but requires time for the grounds to soak. People often enjoy cold brew because it is less acidic than brewed coffee, with a sweeter, less bitter taste.
BETTER PICK
OXO Good Grips Cold Brew Coffee Maker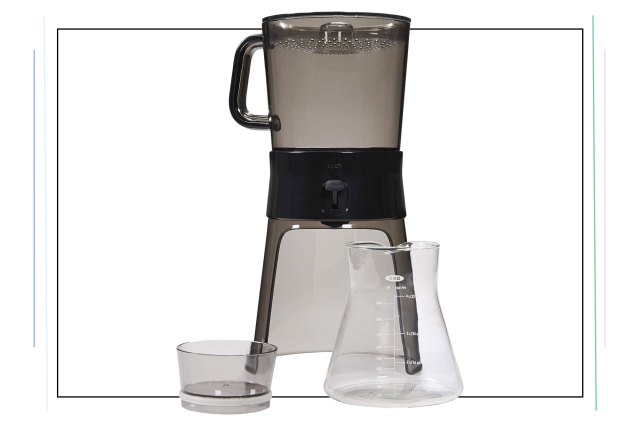 | Pros | Cons |
| --- | --- |
| Simple assembly | Larger than other cold brew makers |
| Minimal sediment | Carafe is delicate |
| Easy to clean | Requires paper filter for extra filtration |
BUDGET PICK
Hario Mizudashi Cold-Brew Coffee Pot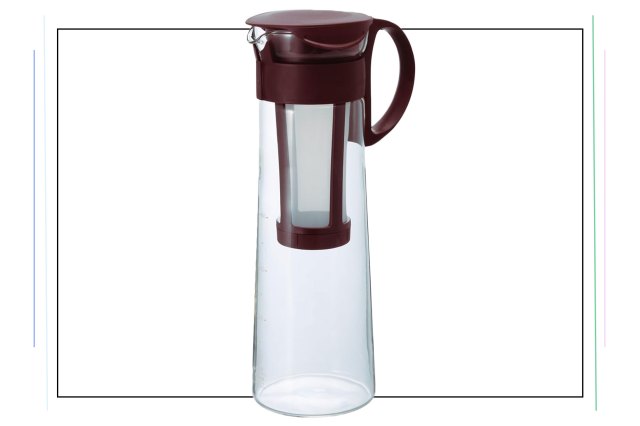 | Pros | Cons |
| --- | --- |
| Slender design | Too tall for some refrigerators |
| Reusable filter | Coffee is sometimes weak |
| Dishwasher safe | Instructions come in Japanese |
Prices are accurate as of September 28, 2023. Subject to change.
All featured products and deals are selected independently and objectively by the author. Better Report may receive a share of sales via affiliate links in content.
Featured Image Credit: Pinkybird/ iStock