Retiring is a huge milestone 65+ years in the making. However, making a financial plan for the future is essential since most retirees rely on Social Security or a fixed income. Finding an affordable city can help set you up for a comfortable retirement and stretch your dollars to their max. Here are five affordable U.S. cities to live in that offer a ton of culture and activities to ensure your golden years are far from boring.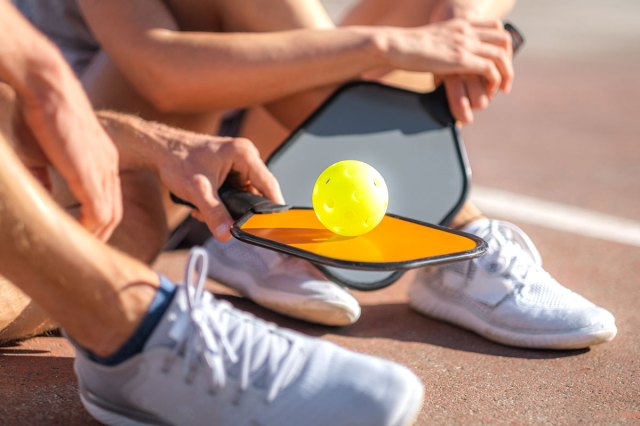 Lancaster, Pennsylvania
Lancaster consistently ranks high on annual "best places to retire" lists — for good reason. The city offers small-town charm infused with a ton of culture. The area houses a large Amish community, who set their roots in the early 18th century. The community's influence is felt deep throughout the city, from the picturesque Amish countryside to the many local businesses such as Lancaster Central Market, the oldest continuously operated farmer's market in the U.S.
For those looking for a more lively scene, Downtown Lancaster offers a variety of restaurants and attractions, such as shops, theaters, museums, and art galleries. Athletic retirees might also enjoy participating in the annual Lancaster Senior Games, where hundreds of residents compete in events such as pickleball, badminton, and darts. The city also has nine free senior centers.
Social Security, pensions, and money from retirement plans are not taxed in Pennsylvania, making taxes relatively low for senior residents. An average monthly mortgage is $1,257, and an average monthly rent is $995, contributing to the city's low-cost living.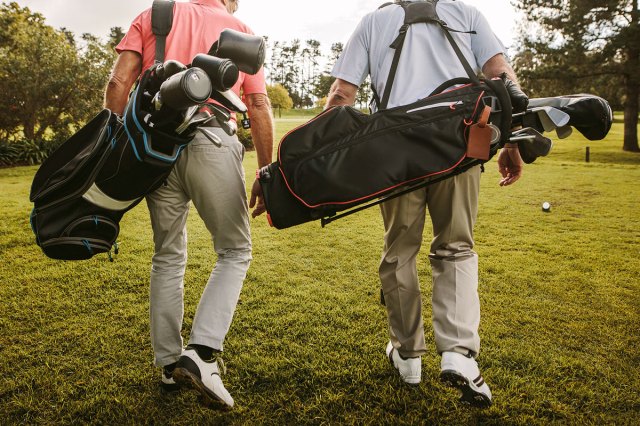 Phoenix, Arizona
Retirees flock to Phoenix — 11.1% of its residents are over 65. And there are plenty of reasons why. The Grand Canyon State is perfect for people who want to spend their time outdoors. While temperatures skyrocket in the summer, Arizona has mild winter temperatures and hardly rains, allowing many of Phoenix's 200+ senior living communities to have a pool or golf course. 
For residents who prefer to stay indoors, there are 15 senior centers around the city. The state capital also has plenty of museums, galleries, gardens, parks, and canyons — many of which are free. 
The cost of living in Phoenix is on par with the rest of the country. The average monthly rent is $1,175, and the average monthly mortgage payment is $1,580. However, there are no Social Security, estate, or inheritance taxes, allowing you to leave a little extra to your loved ones.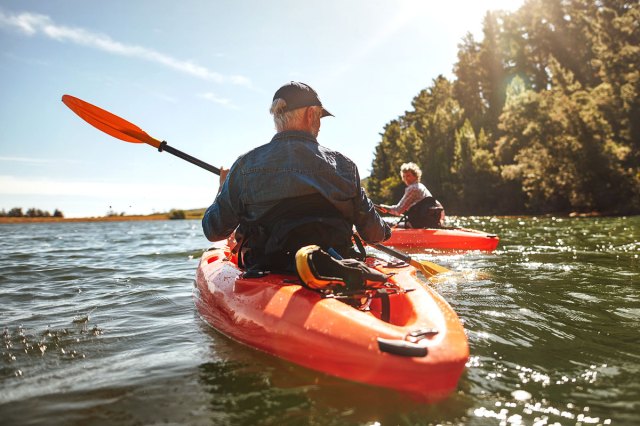 Toledo, Ohio
While driving into Toledo, it's impossible not to notice one of the 55 signs surrounding the town that boasts, "You will do better in Toledo." Talk about an incredible sentiment to kick off your golden years. 
Toledo offers beautiful weather in the warmer months, perfect for hanging out at Lake Erie, which is just a short drive. The city also has a plethora of attractions, with the Toledo Museum of Art, Metroparks Toledo, and the Toledo Zoo & Aquarium standing out. Major cities Detroit and Cleveland are a stone's throw away for even more options.
Nicknamed the "Glass City," thanks to its roots in glass-making, the cost of living in Toledo is well below the average cost of living in the U.S. — the median monthly mortgage is $1,059, and the median monthly rent is $781. Social Security is not taxed in Ohio, making it possible for some retirees to live off their benefits without needing supplemental income.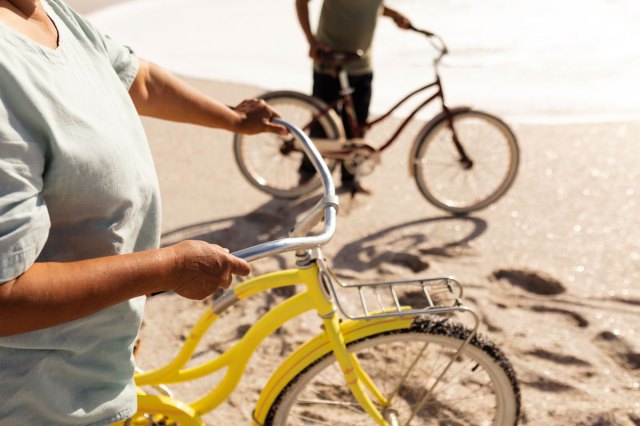 Pensacola, Florida
Life is a 24/7 vacation when you live in Pensacola. The white sand beaches are the main reason why so many retirees choose to live in this panhandle city — a staggering 19.5% of the population are 65 or older. In addition to local beach activities, outdoorsy types can enjoy fishing and hiking in the city's rivers and forests. Like Lancaster, Pensacola holds an annual Senior Games with 22 sporting events.
Tristán de Luna established Pensacola as the first European settlement in the U.S. in 1559. Because of the city's rich history, it is a melting pot of cultures, displayed throughout Pensacola's architecture, festivals, and arts scene. The city is also home to the U.S. Navy Blue Angels, a flight demonstration squadron that hosts two annual flight shows, and the National Naval Aviation Museum.
Pensacola is one of the few beach towns in the country where you can retire comfortably for around $40,000 a year. The average monthly mortgage is $1,447, and the average monthly rent is $1,072. Additionally, Florida doesn't tax state income, pensions, IRAs, 401Ks, Social Security, inheritances, and estates.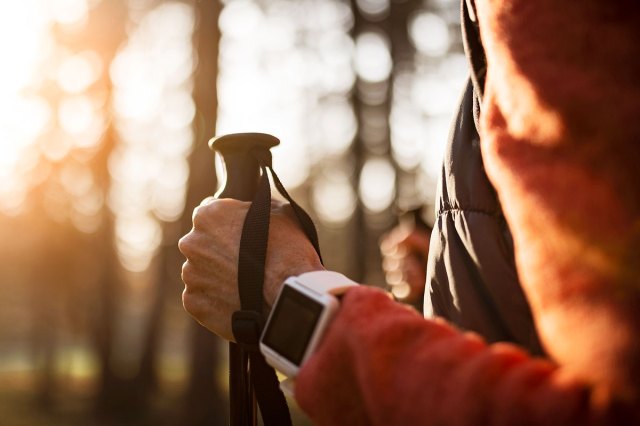 Knoxville, Tennessee
While it is the home of the University of Tennessee, Knoxville is much more than a college town. Nestled on the banks of the Tennessee River in the Great Smoky Mountains, Knoxville is a multicultural community that has both big-city vibes and small-town quaintness.
Downtown Knoxville is made up of several districts, each with its own personality. The city holds various festivals throughout the year, and sports enthusiasts have their pick of teams to root for, including the Tennessee Smokies, the Knoxville Ice Bears, and, of course, the University of Tennessee Volunteers. For those who want to escape the city, Cumberland Gap National Historical Park and the Great Smoky Mountains National Park are just a 90-minute drive away.
The average cost of living in Knoxville is lower than the national average. The average monthly mortgage is $1,165, and the average monthly rent is $938. Tennessee is also one of the most tax-friendly states in the country. There is no state income tax, which means retirement savings and Social Security are not taxed. Pension incomes are also not taxed.
Featured Image Credit: Wavebreakmedia/ iStock