If the best thing about baking is indulging in tasty treats fresh from a hot oven, the worst thing may be running out of the ingredients you need to satisfy a carb craving. Luckily, a well-stocked pantry can save the day. These baking substitutions will have you well on your way to whipping up cookies, cakes, breads, and more without a trek to the grocery store.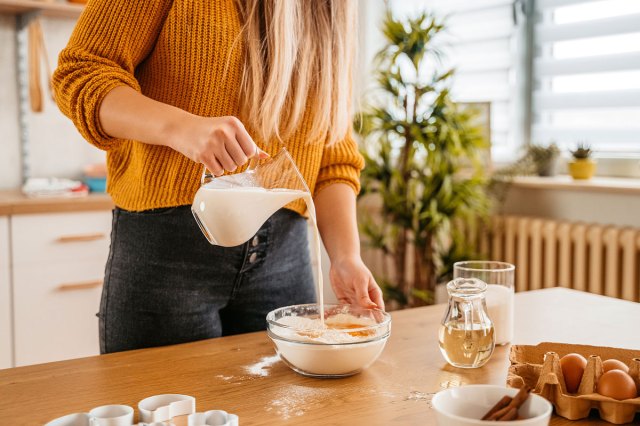 For Milk
Milk adds rich flavor to baked goods thanks to its fat content. When you don't have milk, dairy products such as half-and-half and heavy cream work in a 1:1 substitution. (If using heavy cream, use half cream, half water.) Sour cream and plain yogurt can also be used as replacements in equal amounts. If you're totally out of dairy products, non-dairy milk like almond or coconut can be used as an alternative, though they may change the final flavor of your baked goods because they don't have enough fat content.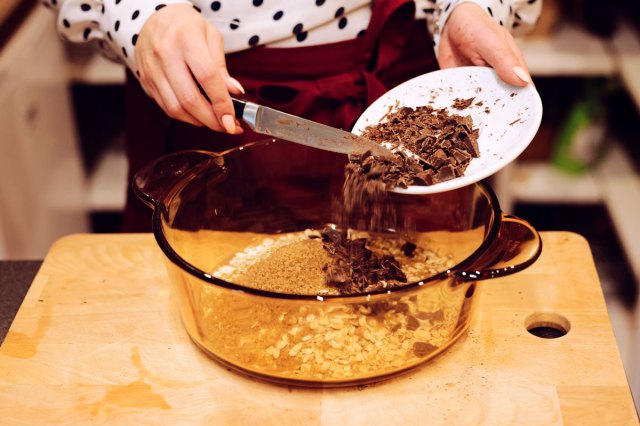 For Eggs
Eggs are used for structure, stability, and leavening in a recipe. Whole eggs can be swapped for 1/4 cup of unflavored carbonated water, 1/4 cup of banana, or 1/4 cup of unsweetened applesauce for each egg. However, if you need egg whites, reach for a can of chickpeas. The liquid inside, called aquafaba, is an unexpected swap — add 2 tablespoons of this liquid to replicate one egg white.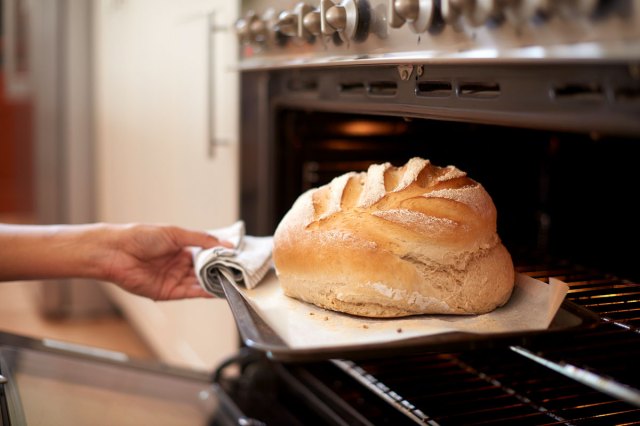 For Baking Powder and Baking Soda
Baking soda and baking powder are leavening agents that help batter and dough rise by releasing gasses that puff up baked foods. Since they work similarly, the two ingredients can be used interchangeably at different ratios since baking soda is three to four times stronger and doesn't include the acidic cream of tartar that baking powder uses for its chemical reaction. To use baking soda in place of baking powder, use 1/4 teaspoon plus 1/2 teaspoon of cream of tartar for every 1 teaspoon of baking powder. If you need baking soda and only have powder, use 3 teaspoons of baking powder for every 1 teaspoon of baking soda.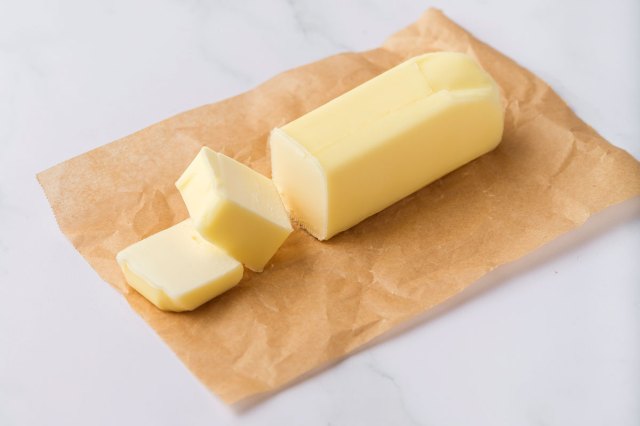 For Oil
Melted unsalted butter is the best substitution for cooking oils, used in equal amounts; shortening is another easy swap, used in the same amount. If you don't have either, unsweetened applesauce can step in, or ripe, mashed avocado — both subbed in at the same amount of needed oil.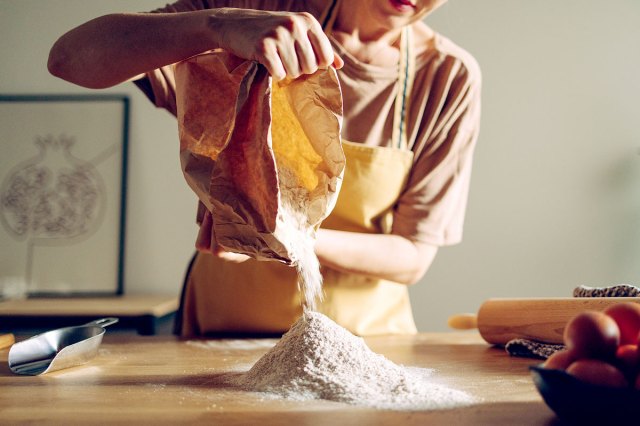 For Flour
All-purpose flour is the backbone of most baked goods, making it difficult to substitute — but it can be done. Alternative flours like almond or coconut are easy to swap in 1:1, but if you don't have those another alternative is oats. Make your own oat flour by pulverizing oats in a food processor until they're finely blended. However, oats can't entirely take the place of flour. Oat flour is too dense and can become thick and heavy in baked goods, so this hack only works if you're replacing some, not all, of all-purpose flour.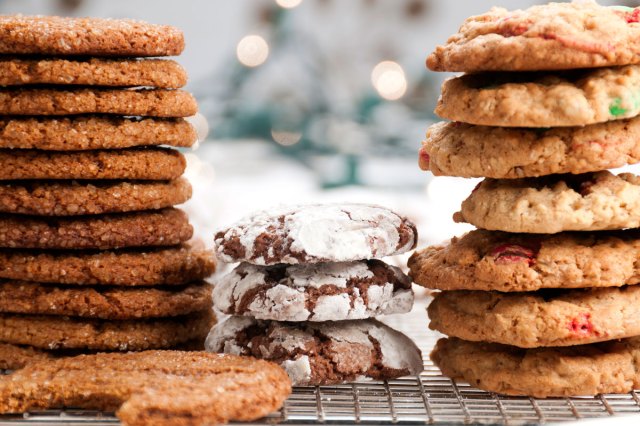 For Brown Sugar
Brown sugar adds a deeper level of sweetness to baked goods, which comes from the molasses added during the sugar refining process. You can make your own version at home by blending 1 cup of white sugar with 1 tablespoon of molasses to create light brown sugar or 2 tablespoons for dark brown sugar. If you don't have molasses, the same amount of white granulated sugar will get the job done.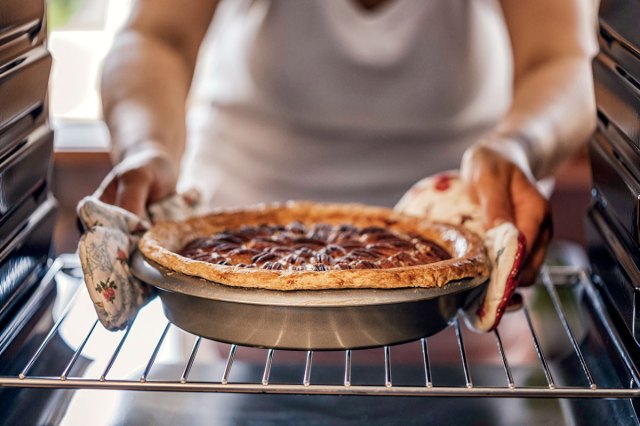 For Butter
Butter is an essential baking ingredient because it helps dough rise. However, all is not lost if you run out — you can swap margarine in equal amounts. Shortening, another pantry staple, can also be substituted 1:1. Even olive oil can be used in butter's place, just at a reduced amount — sub in three-quarters of the amount you need.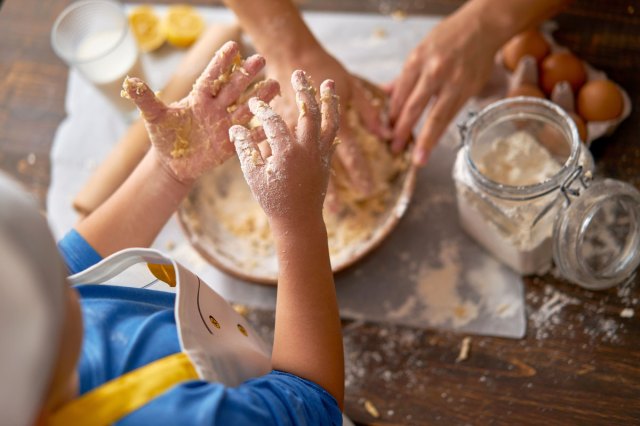 For Honey
Honey is easy to dupe in a recipe with a few common pantry staples. Maple syrup, molasses, and corn syrup can all stand in when used in equal amounts, though each has its own rich flavor, which can alter the taste of your baked goods.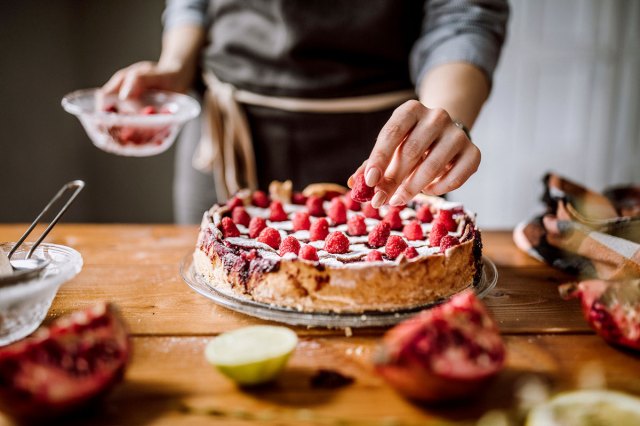 For Powdered Sugar
Powdered sugar, aka confectioner's sugar, is just ultra-blended white granulated sugar mixed with a small amount of cornstarch to keep it from clumping. You can make your own at home by blending 1 cup of sugar and 1 teaspoon of cornstarch in a blender or food processor until it reaches super-fine status. This DIY version won't be as fluffy and powdery as store-bought versions, but it works in a pinch.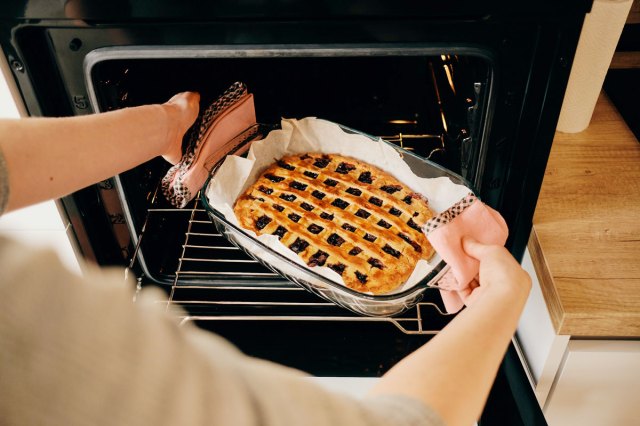 For Lemon Juice
Occasionally, you need a splash of lemon juice to add zest to baked goods, but if you run out, there are other ways to get that bitter flavor. Lime juice is the best substitution and can be used 1:1 since it has a similar taste and acidity. Vinegar can also work in a pinch, but only when used in small quantities and when lemon isn't the primary flavor — use half the amount of lemon juice needed. Cream of tartar is also acidic and can work — swap in 1/2 teaspoon for every 1 teaspoon of lemon juice.
Featured Image Credit: Pekic/ iStock