Autumn tends to be a time of transformation, but it is not just the leaves that change — our wardrobes are, too. The dropping temps and crisp breeze have us unpacking last year's sweaters and coats from the back of the closet as the calendar slides into the cozy season. But sometimes, rearranging all our apparel for a seasonal shift can be overwhelming, making us feel like we have to go out and buy a whole new wardrobe. 
So, how do you build a closet with items you actually love that can also transition through the seasons? Enter the capsule wardrobe, a personalized clothing collection that can be easily mixed and matched to create countless outfits in a way that reduces decision fatigue and endless shopping. Here's how you can build one yourself for your best-dressed fall yet.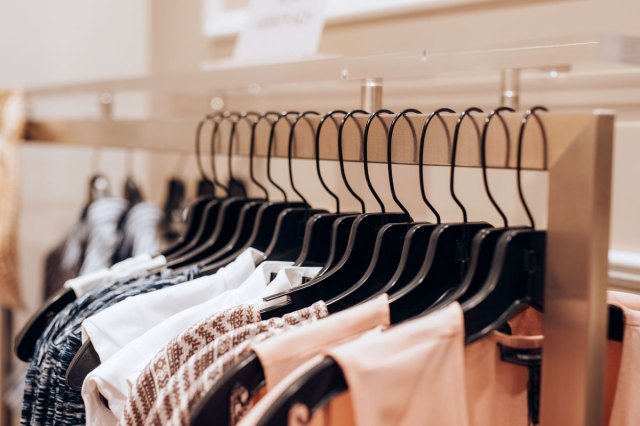 What Is a Capsule Wardrobe?
Most stylists credit Susie Faux, the owner of a London clothing shop, with creating the idea of a capsule wardrobe in the 1970s. Faux's capsule wardrobe was rooted in several everyday essentials — such as skirts, shirts, and pants — that could be remixed several ways when paired with a small number of seasonal pieces.
Fifty years later, modern capsule wardrobes follow the same basic concept: Building a personalized collection of basic items in colors that pair well together, with a small sampling of trendy or seasonal items that add personality. Capsule wardrobes are meant to hone a person's style and reduce the indecision of getting dressed every morning. But they also have other perks — having a curated closet that looks and feels good means we shop less and save money.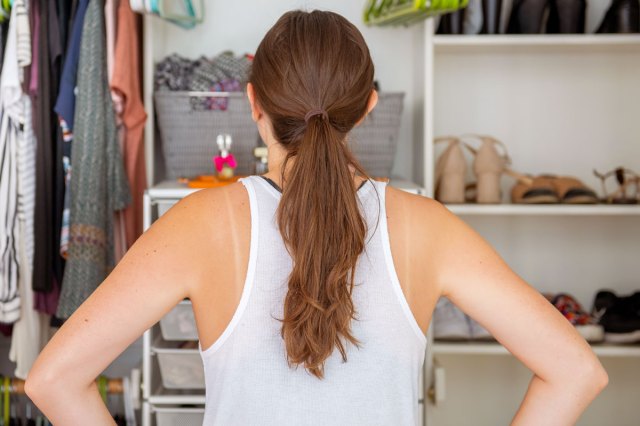 How to Start Building Your Capsule Wardrobe
It may seem intimidating to reduce your entire closet to a select number of items — but it doesn't have to be. While many capsule wardrobe gurus suggest a set number of items or types of clothing, there are no hard and fast rules; the original idea was to create a flexible fashion framework tailored to you. Focus on building a closet of basics that are well-made, fit well, and make you feel great.
The best starting spot is examining what you already own and love to wear. Your capsule should be based on your daily clothing needs. (Holding onto a few items for special occasions is fine, though they should not be the bulk of your closet.) Items that are damaged, uncomfortable, or the incorrect size should be the first to go.
However, it can be hard to let go of clothes in good condition that might get worn. In this case, you can identify what items are claiming unnecessary space by simply flipping your hangers around. Items that are worn go back into your closet with the hangers facing the right way. Within a few months, you'll have real feedback about what items have never been worn and should go in a donation bin. What remains can be used as the core of your capsule wardrobe.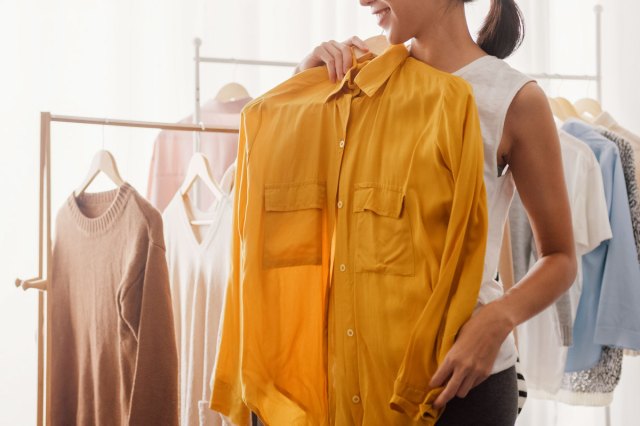 Adding to Your Core Clothing Collection
Contrary to common belief, curating your capsule wardrobe doesn't mean starting from scratch but building on what you already love. While refilling your closet space with new shopping finds can be tempting, this step is about honing in on what's missing from your wardrobe — be it better-fitting pants, a versatile pair of boots, or a stylish fall jacket. And this isn't a one-size-fits-all equation — the number of pants, shirts, dresses, or other clothing items in your capsule wardrobe should be influenced by your lifestyle, daily activities, and local climate.
That being said, sometimes it's worth splurging on items you may not already have. Many stylists recommend spending more on staple closet items; instead of purchasing multiple, cheaper items, you can invest in just one or two higher-quality pieces that are used as everyday essentials. Well-made coats, durable shoes, and sturdy bags are all splurge-worthy candidates since they get everyday use and retain their appearance and value for longer.
Here are some of our favorite items to complete any fall capsule wardrobe.
Rain Boots
Rain boots aren't just for fall — they are an investment for all seasons for years to come. Kill two birds with one stone by purchasing practical, stylish, and durable ankle rain boots. Not only will they carry you through the rainy season, but they are also easy to slip on and off, can be worn with everything from jeans to dresses, and come in 16 different colors to match any capsule wardrobe.
Merry People Bobbi Ankle Rain Boot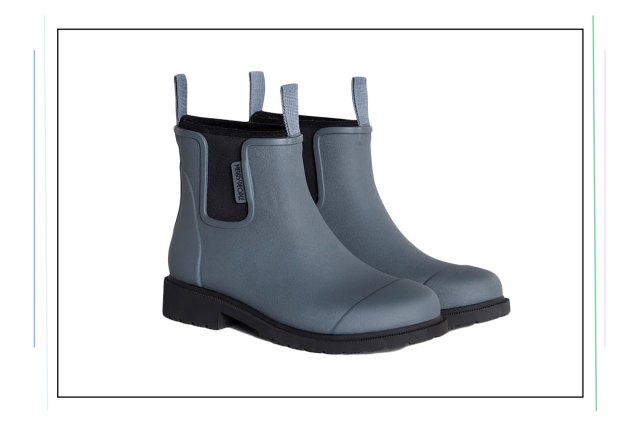 Cable Knit Sweater
Cable knit sweaters are timeless, and thanks to their thick nature, they tend to last longer than thin sweaters that barely make it through a single season. They embody the cozy fall season and are perfect for wearing alone or over a collared long-sleeved shirt.
Yacooh Women's Cable Knit Sweater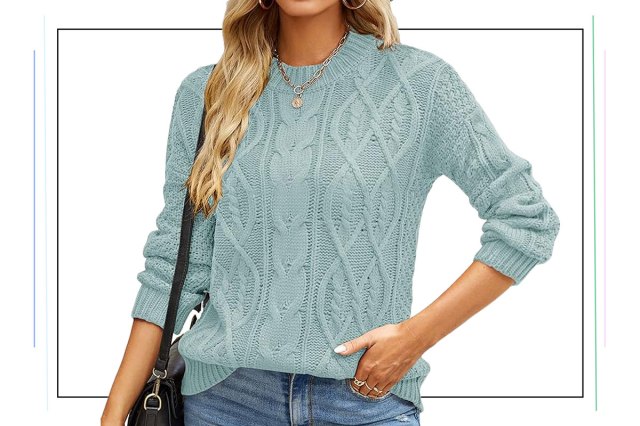 Blazer
Blazers can be dressed up or down and are an easy way to elevate a casual outfit. While black is often the go-to color, tan, navy, and green colors are equally versatile.
Cicy Bell Women's Casual Blazer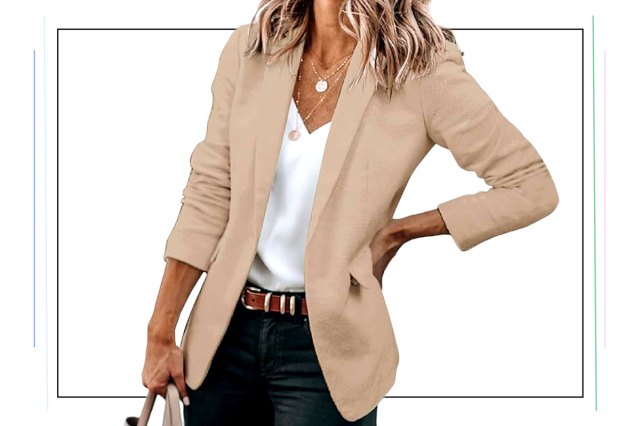 Straight Jeans
Jean styles come and go, but straight jeans are a reliable cut that transcends all fads. Straight jeans elongate your figure, come in various colors, and are easy to tailor, making them a perfect addition to your wardrobe.
Levi's Women's Classic Straight Jeans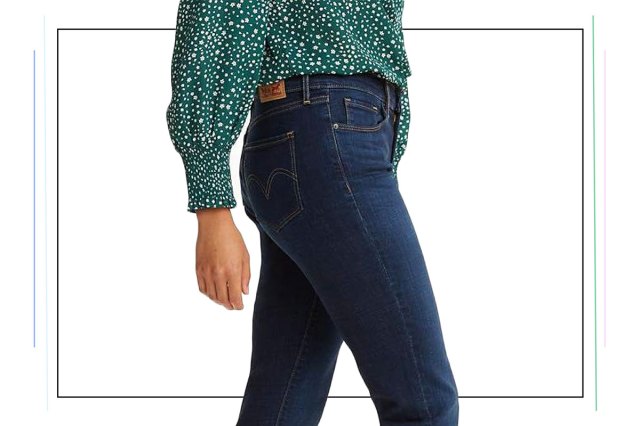 Button-Down Shirt
Button-down shirts are extremely versatile. Wear one open with a tank top underneath for a casual look, or pair it with a blazer for a more formal look.
Amazon Essentials Women's Long Sleeve Button-Down Stretch Oxford Shirt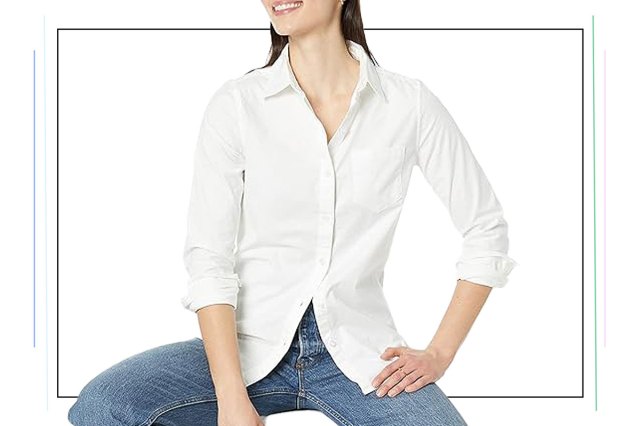 Light Raincoat
Everyone needs an "in-between" jacket that can take them from fall to winter. A hooded raincoat will keep you warm and protect you from the elements. It's like getting two jackets for the price of one.
SaphiRose Women's Long Hooded Rain Jacket Outdoor Raincoat Windbreaker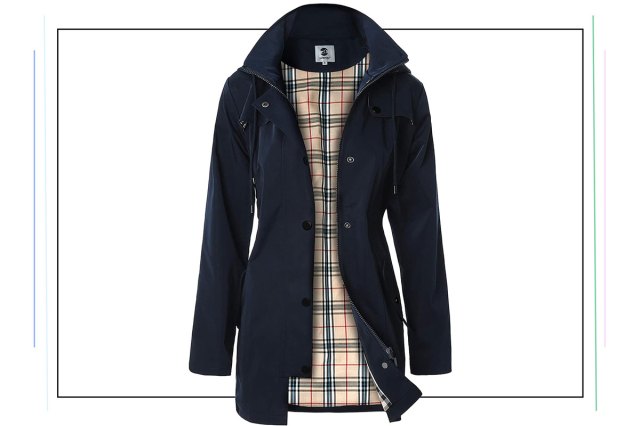 Ankle Bootie
Ankle boots complete any outfit. They are easy to slip on and come in various heel heights to appease even the pickiest person.
Lucky Brand Women's Basel Ankle Bootie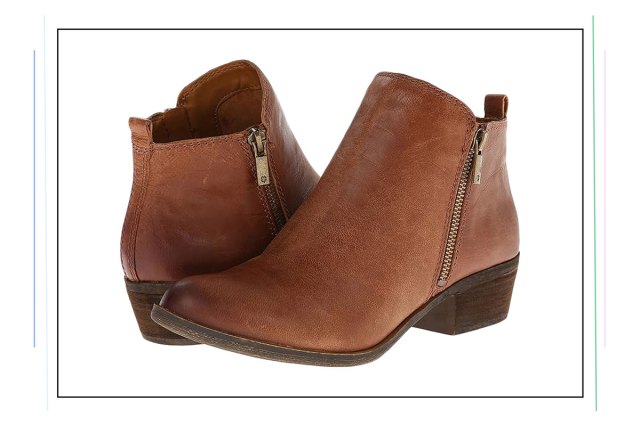 Crossbody Bag
Crossbody bags aren't limited to the fall — they are a closet staple 365 days a year. The biggest advantage of a crossbody bag is that your hands are free while keeping your essentials close to your body.
FashionPuzzle Triple Zip Small Crossbody Bag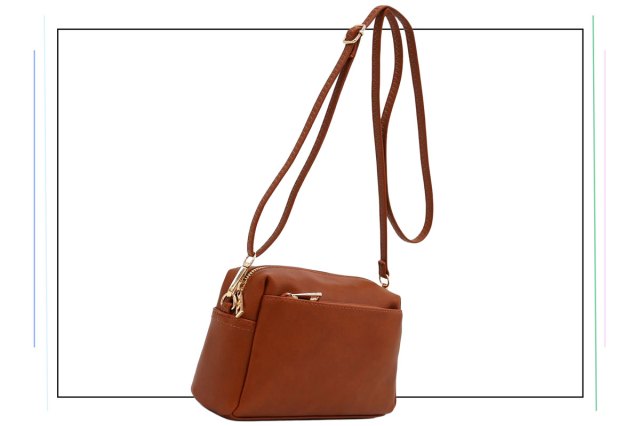 Prices are accurate as of October 19, 2023. Subject to change.
All featured products and deals are selected independently and objectively by the author. Better Report may receive a share of sales via affiliate links in content.
Featured Image Credit: MTStock Studio/ iStock