There's nothing more disheartening than waking up and looking in the mirror to discover dark, unsightly circles under your eyes despite getting a good night's sleep. Dark, puffy circles under the eyes are one of the most common cosmetic complaints, for a good reason — they can make even the most well-rested person appear worn down. Here's some helpful information on what causes these annoying circles, with tips on preventing, fixing, and concealing them.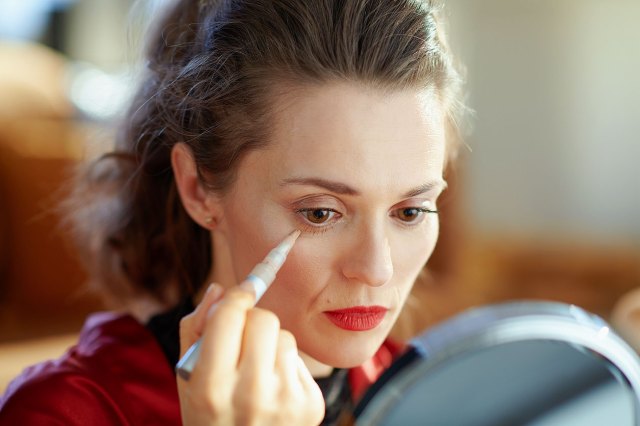 What Causes Under Eye Circles?
There is no one real cause as to why people get dark circles under their eyes. Skin darkening under your eyes doesn't usually point to an underlying medical problem, although conditions like eczema, melasma, and allergies can contribute.
Unfortunately, sometimes dark circles just come down to genes — dark skin under the eyes can be a condition that runs in families. If you inherited Grandma's deep eye sockets, your circles will appear more exaggerated.
Aging also exacerbates the appearance of under-eye circles. The skin beneath our eyelids is extremely thin and delicate, which makes it prone to damage as we age. Muscles that support the eye can weaken, allowing fat to migrate below the eye, causing puffiness. In contrast, volume loss can cause hollowness, allowing shadowing that makes the area appear darker.
Vitamins, especially B-12 and folate, promote proper blood circulation, but insufficient levels can lead to poor circulation and blood pooling under the eyes, causing dark circles.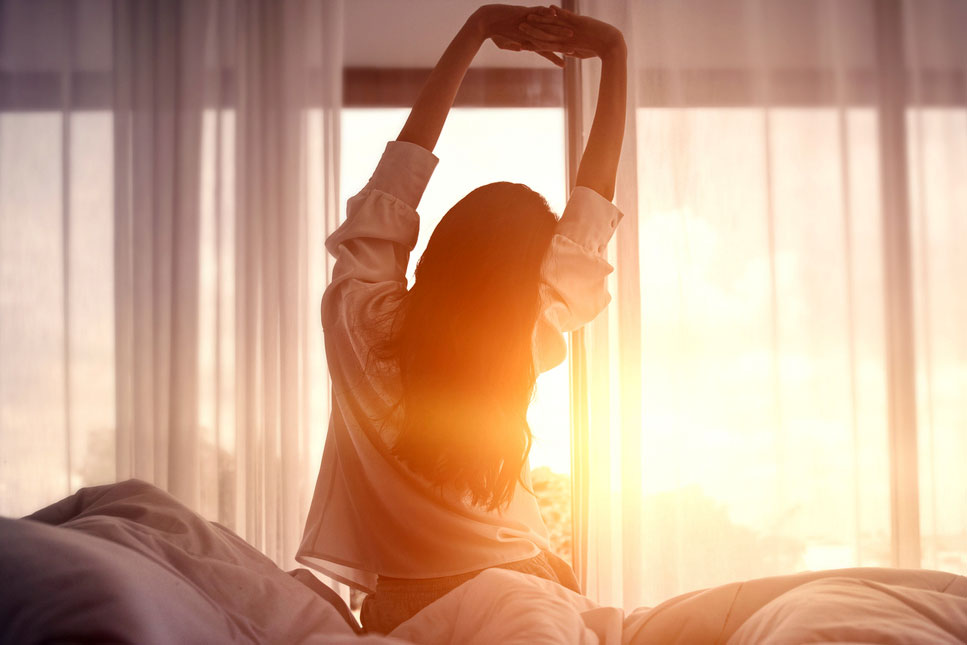 Lifestyle Factors
Lack of sleep harms our health and appearance, dilating blood vessels around the eye area, making dark circles look more prominent. Practicing good sleep hygiene habits can go a long way to mitigating this, so try to get seven or more hours of rest each night.
Proper hydration is also essential, as dehydration contributes to excess fluid building up in the body — including under the eyes. Drink plenty of water and watch sodium consumption, as extra sodium is a significant factor in bloating and fluid retention.
Excessive alcohol, smoking, and high levels of stress have all been linked to poor health outcomes, which can be reflected in our faces. Skip the smokes altogether and swap happy hour for yoga or meditation. A healthy diet low in processed foods and high in antioxidants and vitamins, such as K and E, will also help give an overall glow-up.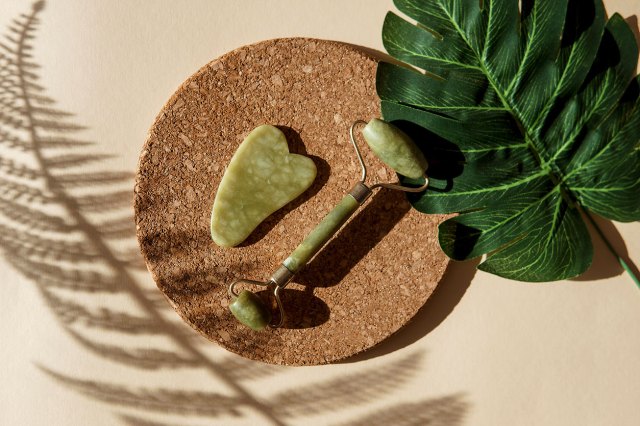 Home Remedies
You can do several simple things at home to help reduce the appearance of dark circles and under-eye puffiness. Cold compresses refresh the area around the eyes and reduce swelling — try a washcloth dipped in ice water, spoons that have been stored briefly in the freezer, or even a bag of frozen peas. Cold slices of cucumber and tea bags also do the trick. Jade facial rollers or gua sha tools also promote lymphatic drainage.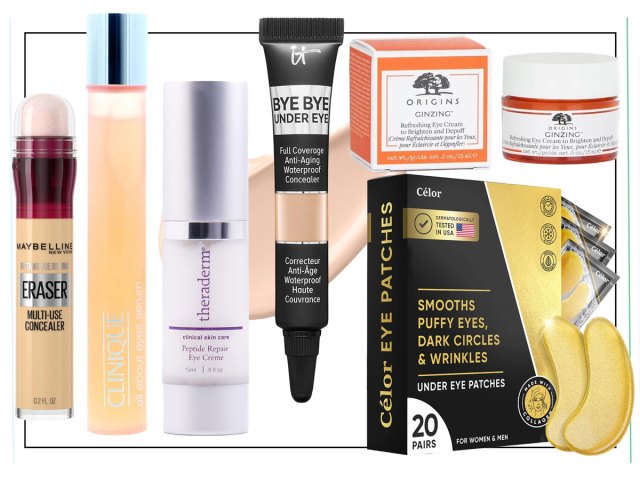 Over-the-Counter Remedies
Antihistamine eye drops and over-the-counter drugs like Zyrtec during the day or Benadryl at bedtime may improve the look of allergy-related circles. Plenty of creams and coverups can be found online and at your local drugstore. Here are a few of our favorites.
Theraderm Peptide Repair Eye Crème
Clinique All About Eyes Serum De-Puffing Eye Massage
Origins Ginzing Refreshing Eye Cream
Celor Under Eye Patches
IT Cosmetics Bye Bye Under Eye Full Coverage Concealer
Maybelline Instant Age Rewind Eraser Dark Circles Treatment Multi-Use Concealer
Prices are accurate as of November 17, 2023. Subject to change.
All featured products and deals are selected independently and objectively by the author. Better Report may receive a share of sales via affiliate links in content.
Featured Image Credit: Anna Markina/ iStock