Out with the old, in with the new! Each year, paint companies and interior designers decide which hues will define our homes in the upcoming year. 2023 was dominated by bold, intense colors, such as Spanish Moss by Krylon, Raspberry Blush by Benjamin Moore, and Viva Magenta, Pantone's Color of the Year. The colors of 2024, however, are on track to do a 180 from last year's expressive hues, with more earthy, muted, and soothing blue tones taking center stage. Here's a look at all the color trends you should be embracing in 2024.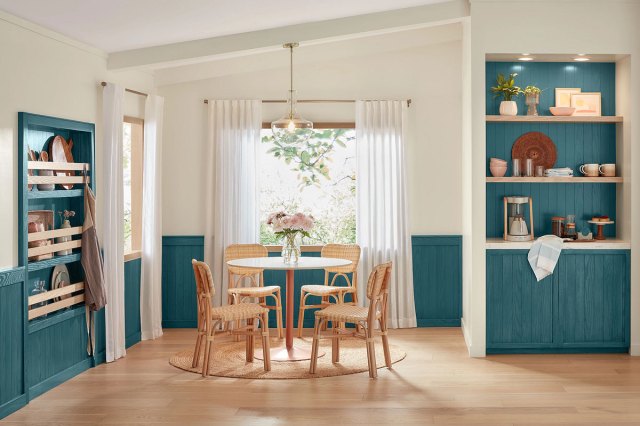 Bay Blue by Minwax
Minwax's color of the year, Bay Blue, aims to bring nature into your home. The ocean-inspired stain mixes blue and green to add a sophisticated feel to any kitchen or living space. "This year's color is meant to ignite the creativity of DIYers to think of bold and rich color stain options when planning their next home project," says Sue Kim, the director of color marketing for Minwax.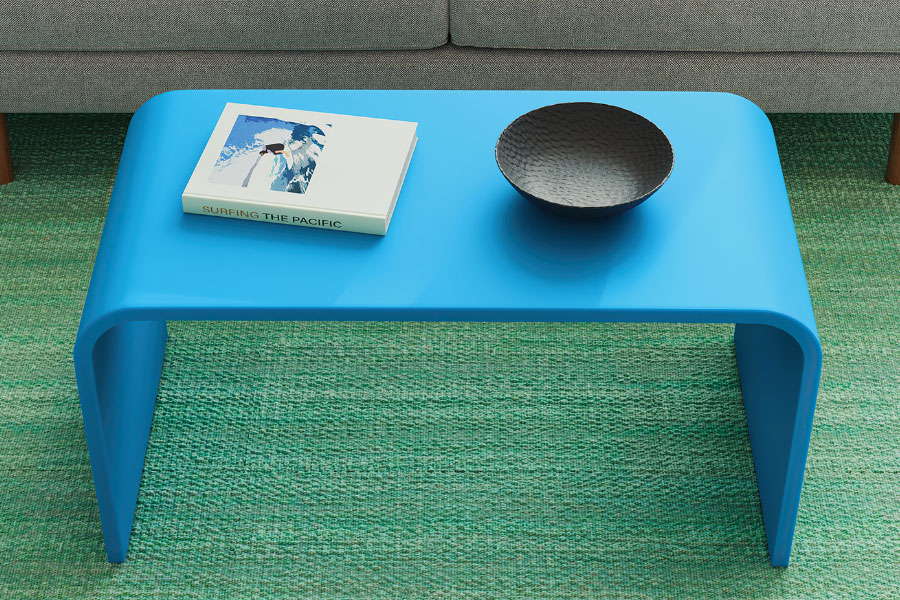 Bluebird by Krylon
Krylon's pick for color of the year may be the brightest of them all. Bluebird, designed to create a calming, uplifting effect, can be sprayed onto any old furniture to revamp the piece instantly. "This bold, yet pale-hued pastel creates a connection with blue spaces like those found in nature, harkening to feelings of floating in soothing ocean waves," says Ashley Banbury, Krylon's Color Marketing Manager.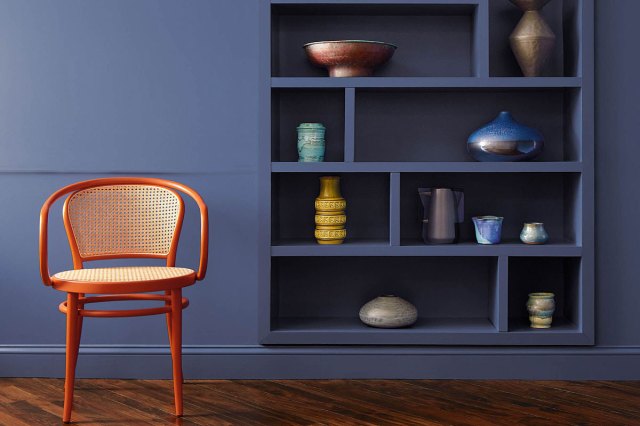 Blue Nova by Benjamin Moore
Blue Nova is deeper and darker than the other blues on this list. Benjamin Moore's color of the year combines modern with traditional styles to give interiors "an alluring mid-tone that balances depth and intrigue with classic appeal and reassurance."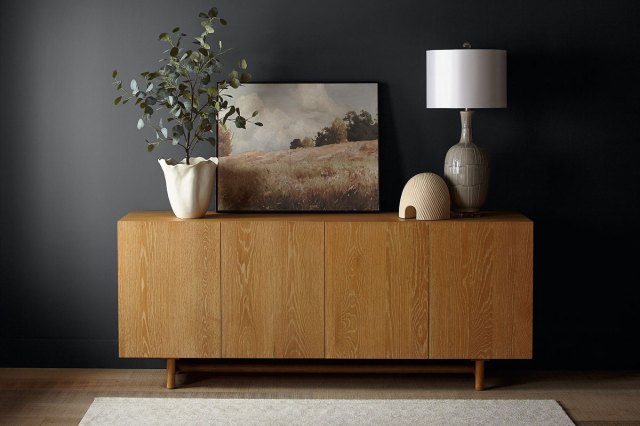 Cracked Pepper by Behr
Behr's color of the year looks exactly as it sounds. Cracked Pepper is a hue of charcoal that may remind you of the kitchen spice and is the perfect new addition for anyone looking to incorporate darker shades into their home.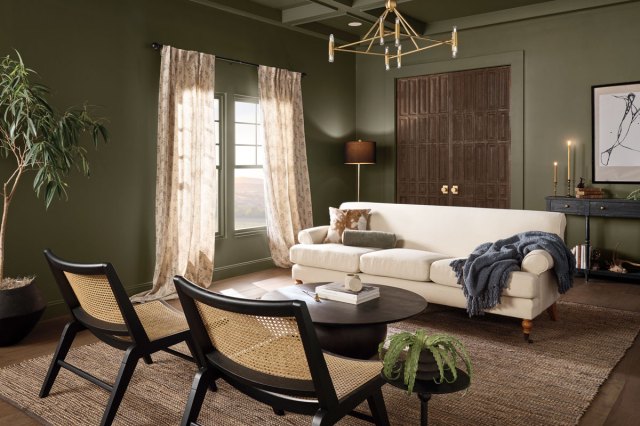 Ironside by Dutch Boy
Are you looking to add an earthy feel to your home? Dutch Boy's Ironside paint is a deep shade of olive-green that can add a calming feeling to your living space. "This deep, comforting green is a richly dimensional hue that soothes and reassures," explains Ashley Banbury, Dutch Boy's Color Marketing Manager.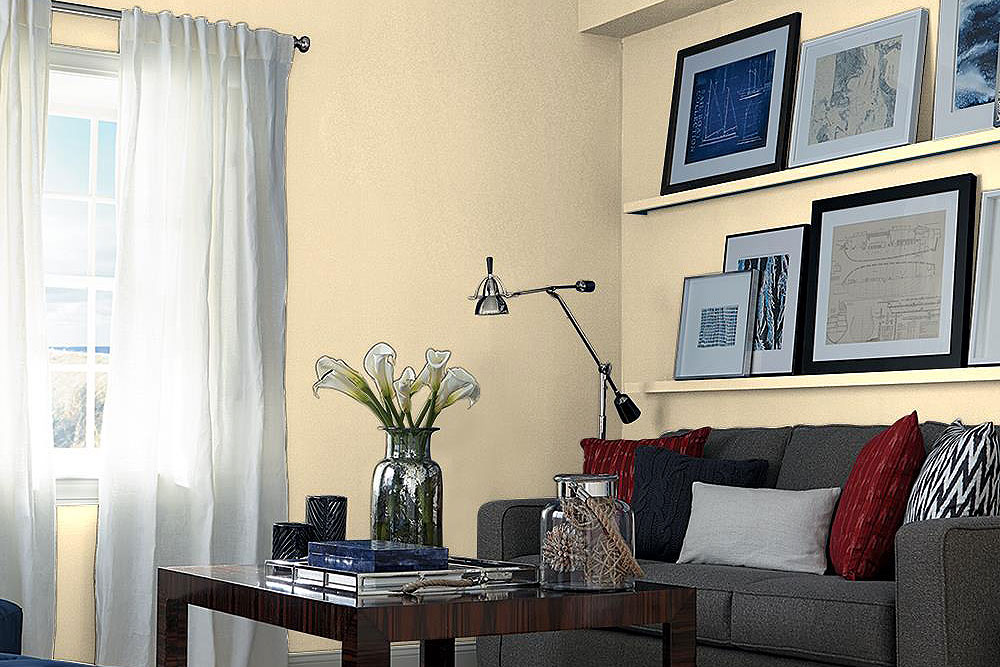 Limitless by Glidden
If you've been looking for a soft, warm tone to fill your home, Limitless is it. Glidden's color of the year is a neutral yellow made to blend with warm or cool tones, either as the star attraction or as a background character.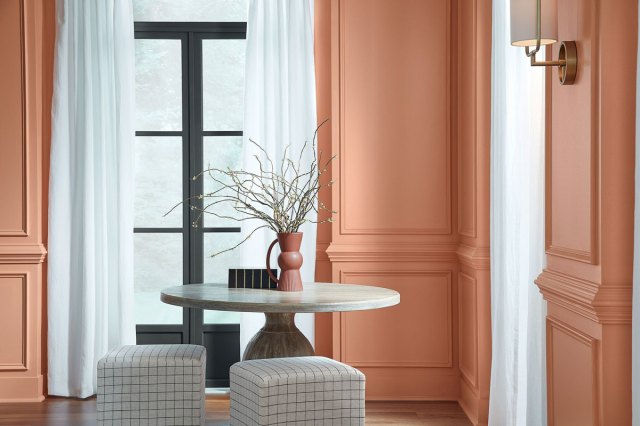 Persimmon by HGTV Home by Sherwin-Williams
HGTV Home by Sherwin-Williams' color of the year pulls inspiration from fruit. Persimmon has a cheery, peachy tone that gives any space a warm, welcoming feel. "[The color] balances the energy of tangerine with grounded neutral undertones, making it perfect for spaces like living rooms and kitchens as it promotes positive relationships and conversation," Banbury says.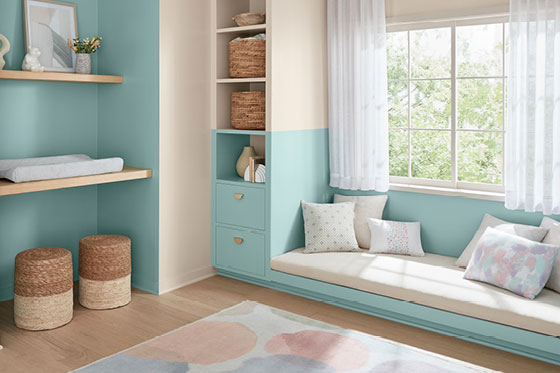 Renew Blue by Valspar
Shades of blue are proving to be very popular in homes this year. Valspar's Renew Blue was inspired by "fleeting elements like fog, mist, clouds, and glacier lakes," further exemplifying this year's color theme, focusing on nature.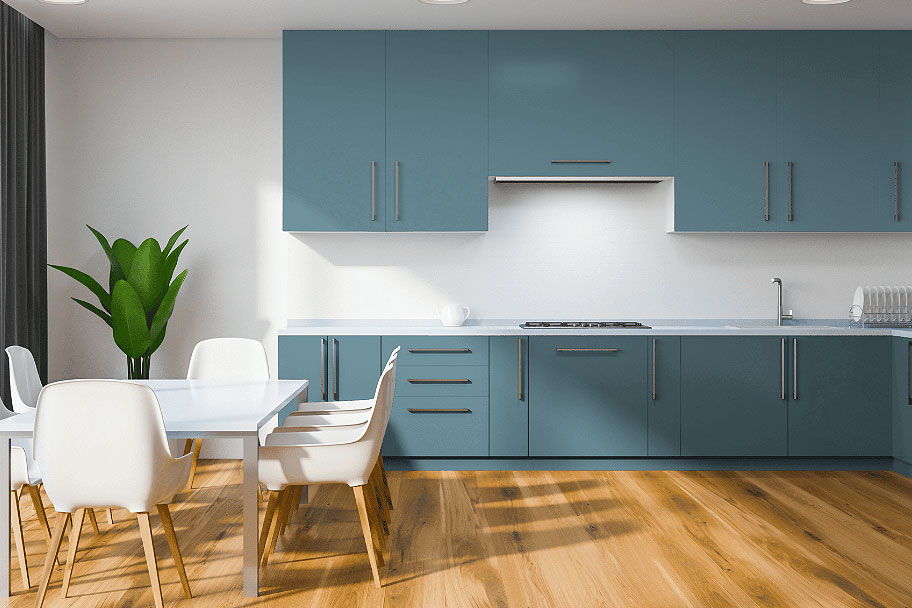 Skipping Stones by Dunn-Edwards
Another blue you may fall in love with is Dunn-Edwards' Skipping Stones. The cool blue fits right into any modern or traditional space. "It's part of the resurgence of blue and represents a shift away from the bold, warm-toned colors we've seen gain popularity over the past few years," says DeMing Carpenter, color expert at Dunn Edwards.
Thermal by C2
Thermal is a beautiful sky blue that can brighten up your kitchen, bedroom, or bathroom while providing a relaxing feel. "C2 Thermal reminds us of a vast blue sky and the infinite array of blue hues nature offers to help restore and redefine our mood," says Philippa Radon, interior designer and paint color specialist for C2.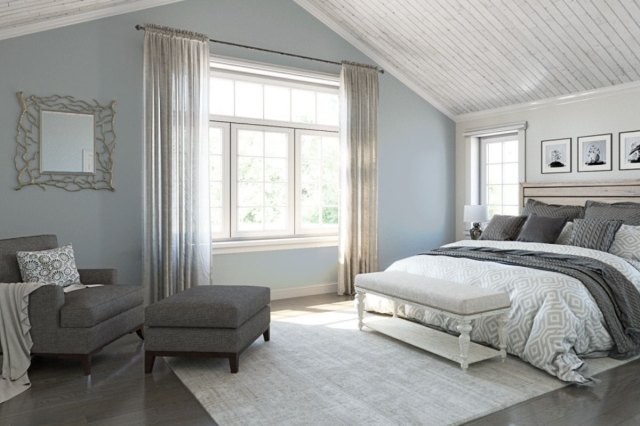 Upward by Sherwin-Williams
Sherwin-Williams' Upward was designed to instill peacefulness in any space. The denim blue "represents the gentle forward momentum in all of our lives" and "establishes meditation and tranquility."
Featured Image Credit: kitzcorner/ iStock