There are a lot of scary things about Halloween, but how much sugar Americans consume on that one day might be the spookiest. A 2020 poll estimated the average Halloween enthusiast eats around 3.4 pounds of candy on October 31, with trick-or-treaters nibbling on the equivalent of three cups of sugar. 
While most nutritionists agree that a one-day celebratory binge is fine in the long run, it can be hard to curb sugar cravings when Halloween candy bowls are in sight all month long. However, there are a few ways to satiate a sweet tooth without risking a sugar rush, including these five recipes that remake Halloween favorites with healthier ingredients.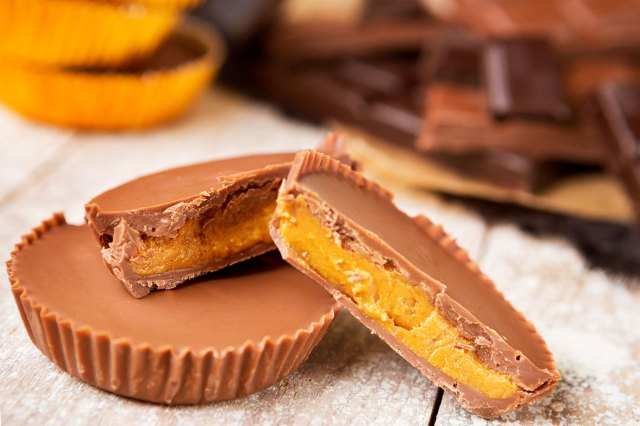 Reese's Peanut Butter Cups
Reese's Peanut Butter Cups top nearly every Halloween candy ranking, and it's not hard to imagine why. The combination of sweet, salty, and chocolate creates the perfect taste bud sensation that melts in your mouth (and all over your fingers). Making your version at home with sunflower butter reduces the added sugar and is nut-free for those with allergies. Two ingredients — confectioner's sugar and sunflower butter are blended and refrigerated to make the salty center, then dipped in melted dark chocolate before returning to the fridge to harden up. Find the full recipe on Food Network. 
Snickers
Snickers bars have been satisfying hunger since 1930, when chocolatier Frank Mars introduced the caramel and nougat treat named after his family's horse. While making exact multi-layer replicas of the candy bars at home would be a time-intensive endeavor, there's one way to get the flavor without all the fuss. Medjool dates are naturally chewy with a caramel taste and become one step closer to the Halloween favorite when stuffed with nuts and topped with melted chocolate and sea salt. Find the full recipe on Taste of Home.
Kit Kats
There are more than 200 Kit Kat flavors in Japan alone, but you can customize to your taste buds' delight with a healthier homemade version. Making your own Kit Kats involves stacking layers of gluten-free cookie dough with a mixture of chocolate and peanut butter and dipping the wafer stacks in more chocolate. You'll be breaking off a piece of that DIY Kit Kat bar in under an hour. Find the full recipe on Bake It Paleo.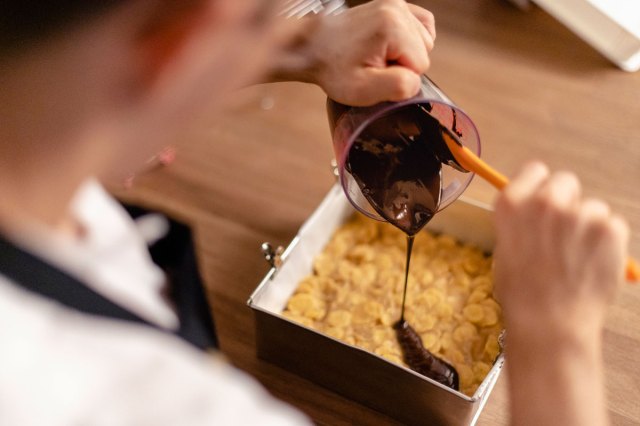 Butterfingers
Around 10 million Butterfinger bars are made daily, but with just 10 minutes of prep time, you can make as many as you'd like. This DIY recipe nixes corn syrup in favor of honey or agave, which is mixed with molasses and peanut butter. The mixture is poured over cornflakes and topped with melted chocolate for a brittle that sets fast enough for your spooky movie marathon. Find the full recipe on Chocolate Covered Katie.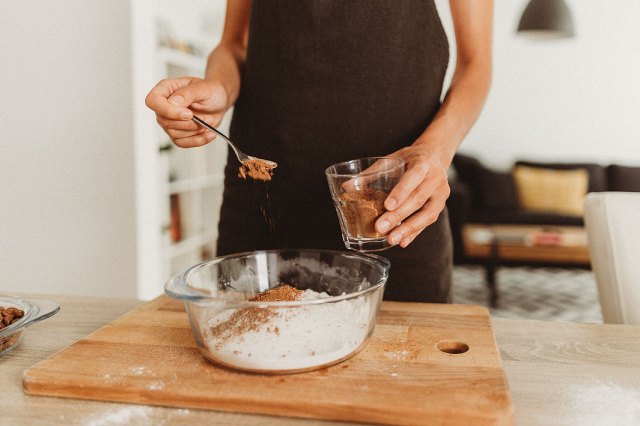 Mounds and Almond Joys
Just three ingredients are needed to simplify a Mounds bar. The coconut-based candy is easily reconstructed in your kitchen by mixing shredded coconut and condensed milk to make a sweet, compressed center. The mixture is then topped with melted chocolate. If you want to turn your homemade Mounds into Almond Joy bars, simply add rows of almonds to the mixture before topping it with chocolate. Find the full recipe on Mashed.
Featured Image Credit: Vesnaandjic/ iStock