Experts recommend seven to nine hours of sleep every night for adults, but more than a third of Americans report getting less than that. We live in a time of rapidly developing tech, which is both a blessing and a curse for the chronically sleepy. Our phones, tablets, and laptops may be aggravating our insomnia, keeping us from falling or even staying asleep. Fortunately, science can support restfulness, too: Some products even help us tap into our natural biorhythms for falling and staying asleep. If you want to keep tech out of your bedroom, there are some cozy, less-intrusive options to prepare your space and calm your mind. From innovative lights to functional decor, these five products might help you finally get a little shut-eye.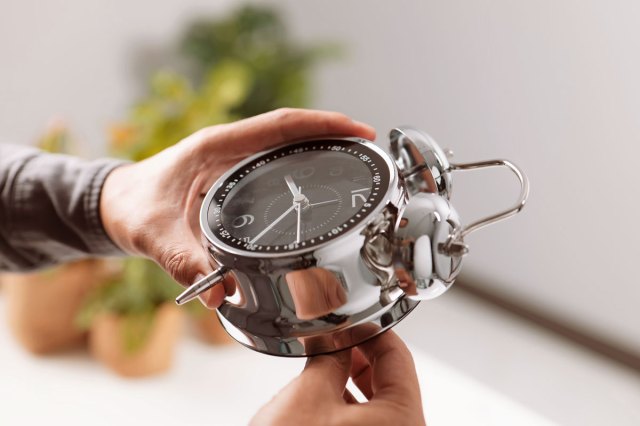 Sunrise Alarm
Do you have to drag yourself out of bed kicking and screaming? Maybe it's time to give your body a little more time to transition into wakefulness. Sunrise alarms mimic the light output of an actual sunrise, targeting your body's natural rhythm. Many of them can help you sleep, too, with sunset functions and other bells and whistles. The Phillips SmartSleep Wake-Up Light is an enduring classic, which uses light and sound to wake you up in the morning. The Casper Glow Light simulates sunsets and sunrises, and because it's rechargeable, you can take it with you throughout the home as you wind down for the day. 
If you want a bedside light that does everything, the Hatch Restore 2 has a sleep-friendly light at night and cozy sounds to listen to as you drift off—plus a sunrise alarm with gentle sounds like forest birds.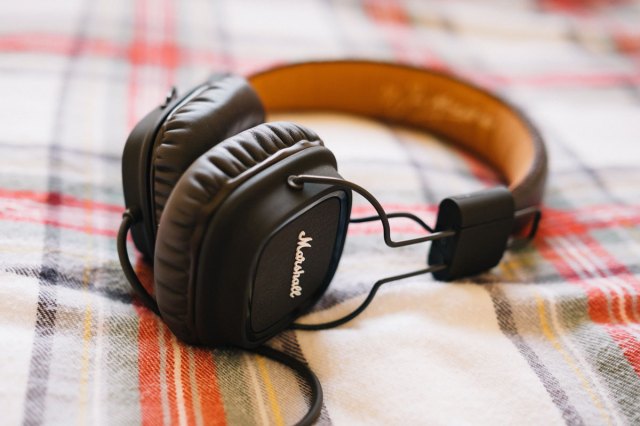 Headband Headphones
Have you ever tried to sleep with headphones in? Over-ear options can get uncomfortable when you lay your head down, and earbuds can get lost in the sheets. But some of us need noise to fall asleep and don't want to bother our bed partners who don't.
Headphones integrated into a soft, fabric headband can be a more comfortable option, especially wireless ones that stay on while you toss and turn.
CozyBand is a pretty typical wireless headband option, with Bluetooth controls on your forehead. Super-soft Dormi is similar, but a little more aesthetics-conscious, with more colors and a faux leather control patch. Both of them can double as eye masks. It's pretty easy to find generic ones on Amazon, including some that have more dramatic eye coverage. CozyPhones has a line of kids' headphone headbands and beanies with cute designs, like unicorns, sharks, and pandas.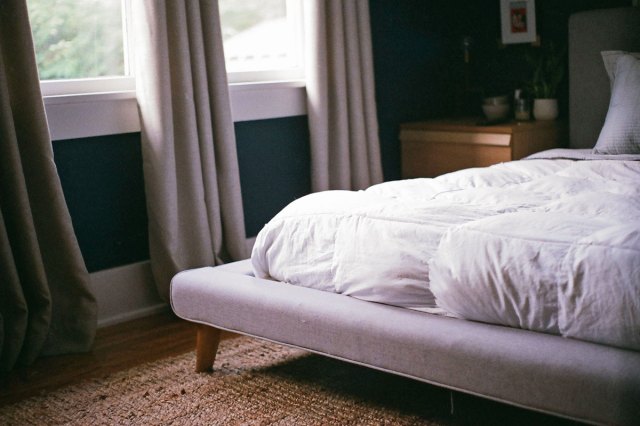 Blackout Curtains
If you live in a city, light pollution could be affecting you more than you realize. It might be time to upgrade your window shades. Blackout curtains are exactly what they sound like: curtains designed to block out most exterior light. They're also useful for people who have to go to sleep when it's still light out.
Blackout curtains vary in size, quality, and price. You can get a plain one for as little as $12 at IKEA, while fancier curtains have thermal features to help control a room's temperature, too. Just remember to read the reviews before purchasing—some curtains that advertise themselves as blackout still won't quite cast your room into total darkness on a brighter day.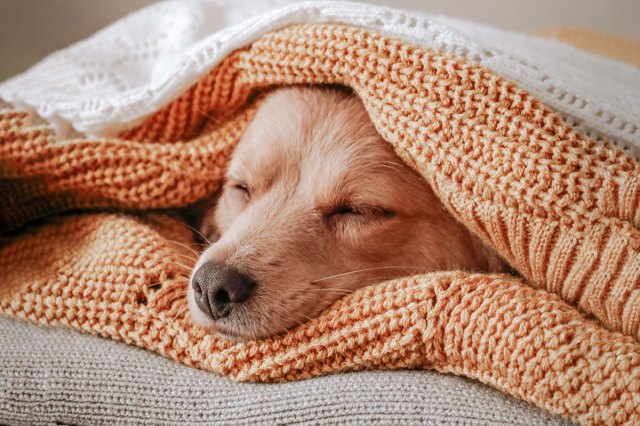 Weighted Blanket
Do you feel restless when you try to sleep? Weighted blankets can help soothe your nervous system as if you're being swaddled or held. They originally gained traction as a sleep support for people with autism, but they're equally beloved by those with ADHD, anxiety, insomnia, and other mental health-related conditions. It's possible that weighted blankets help the body produce the sleep hormone melatonin, too.
The general guideline is to get a blanket that weighs about 10% of your body weight—so if you're 150 pounds, get somewhere around a 15-pound blanket—but some people like them lighter or heavier. You'll want to check the blanket's contents and washing instructions, too, to make sure you're able to clean it. Some options advertise fixes for other sleep woes, too, like Gravity Blanket, which has a cooling blanket for people who run hot.
Thanks to a surge in popularity, there's a weighted blanket to fit every home aesthetic, too. Baloo offers both blankets and linen duvet covers in a variety of muted tones, Bearaby's Tree Napper has a thick, knitted look, and Comma has snuggly velvety blankets in deeper tones.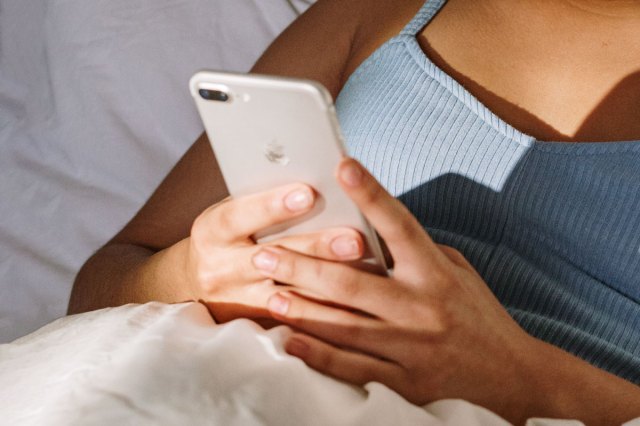 Sleep-Friendly Phone Alternatives
Smartphones before bedtime can absolutely ruin our sleep, and yet some of us tend to doom-scroll social media, play games, and catch up on emails even after tucking ourselves in. Despite the hazards, however, bedside phones can be incredibly useful. Maybe you use it to play music as you drift off to sleep, or need to keep it on as an alarm clock or in case of emergencies.
You could always get an old-school flip phone, but there's a more streamlined solution: The Light Phone. ($299) This semi-smart device packs in plenty of functions: It makes and receives calls and texts, plays music and podcasts, allows you to set alarms, writes and records notes, and has a calendar feature. You can also use it as a mobile hotspot. That's it—there's no social media, email, news, or other distracting apps, and no third-party trackers. Because it uses a display similar to many e-readers, it doesn't even emit blue light. Some users just swap their SIM cards when they have to go back to a more fully-featured option, then swap it back in to go distraction-free.
Featured Image Credit: UnderhilStudio/ Shutterstock