From long blonde tresses to dark wavy locks, hair color is a significant part of our identity. While we may choose another color at some point in our lives, our roots inevitably grow back to our original hair color — until the day when we discover gray strands. Whether you embrace or loathe it, gray hair is a natural part of aging. But is there any way to prevent it?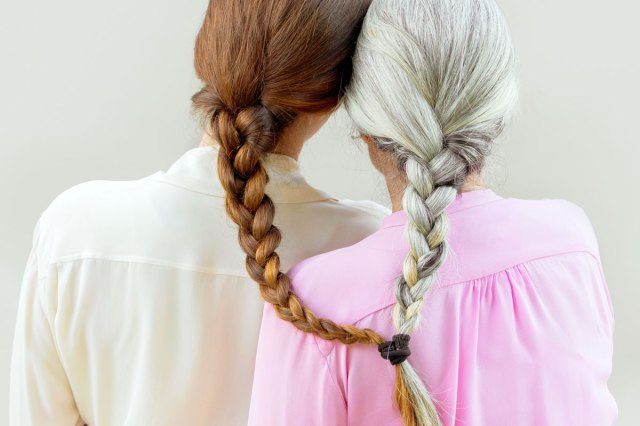 Why Does Hair Turn Gray?
Gray hair is caused by the loss of a pigment called melanin, which provides pigmentation to hair, eyes, and skin. There are two types of melanin found in hair: eumelanin, which is darker in tone, and pheomelanin, which is lighter. As these pigments diminish with age, hair follicles turn white — a person's risk of going gray increases by 10% to 20% every decade after they turn 30.
However, the question of why hair turns gray continues to puzzle researchers. It's possible that stem cell failure, genetic defects, or environmental pollutants could be to blame, but there's still no clear explanation for what starts the process of melanin loss.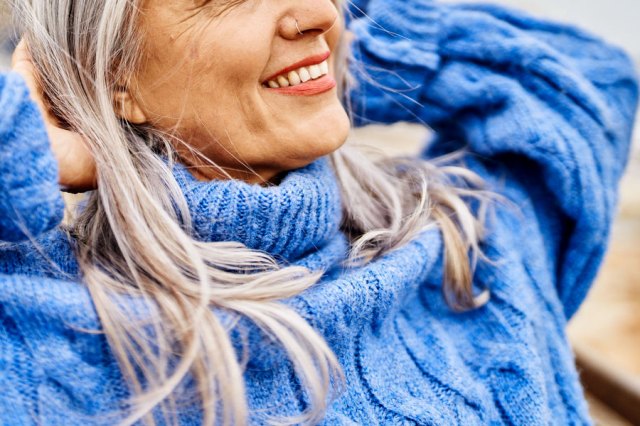 Can You Prevent Hair From Graying?
Unfortunately, there's nothing you can do to prevent your hair from naturally losing its color. Science hasn't yet progressed to the point of being able to entirely prevent or reverse natural hair color changes, and once your hair follicles turn gray, the change is permanent. You can, however, slow down the graying process by taking preventative measures.
• You might be able to preserve your hair's remaining natural color if your graying is due to a vitamin deficiency. B-vitamin deficiency is the leading cause of premature gray hair. If you eat an unbalanced diet or have an unhealthy lifestyle, consider eating more antioxidants, which are found in foods such as green tea and olive oil, and using supplements to increase your body's supply of necessary vitamins.
• Smokers are more likely to start graying at an early age, so put your cigarettes away in order to preserve your hair's health.
• Stress can cause and accelerate premature graying. New research suggests that removing stress from your environment might reverse the color change, but until this is confirmed to be true, you can still attempt to preserve the rest of your hair color by trying to lessen the stress in your life.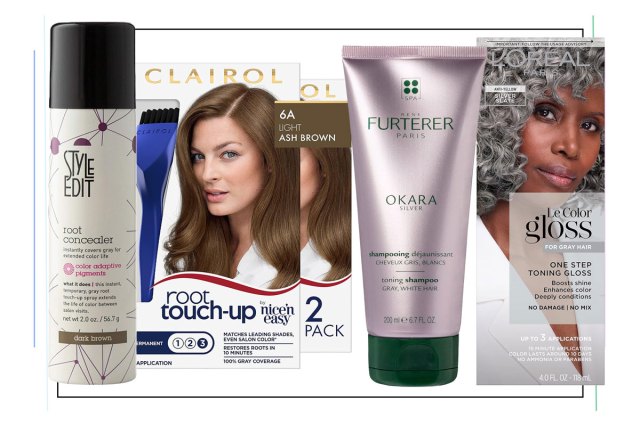 Managing Gray Hair
With no way to fully prevent graying, there are ways to accept your changing style. Whether you lean into your look or decide to hide it, tools like root spray and gloss can help mask the gray or brighten it to your ideal silver. Here are some products we recommend.
Style Edit Root Concealer Touch-Up Spray
Clairol Root Touch-Up by Nice'n Easy Permanent Hair Dye
Rene Furterer OKARA SILVER Toning Shampoo
L'Oreal Paris Le Color Gloss One Step Toning Gloss
Prices are accurate as of November 14, 2023. Subject to change.
All featured products and deals are selected independently and objectively by the author. Better Report may receive a share of sales via affiliate links in content.
Featured Image Credit: AaronAmat/ iStock