It's Saturday night, and you decide to make your favorite chocolate cake. As you reach for the vegetable oil, you quickly realize the bottle is empty. In desperation, you grab the olive oil and think, can I just use this instead? The short answer is no. While the two cooking oils appear to have a similar look, each will make your food taste vastly different than the other. With so many oil options on the market, it's easy to get confused. Here is a handy guide on the different kinds of cooking oils and when to use them.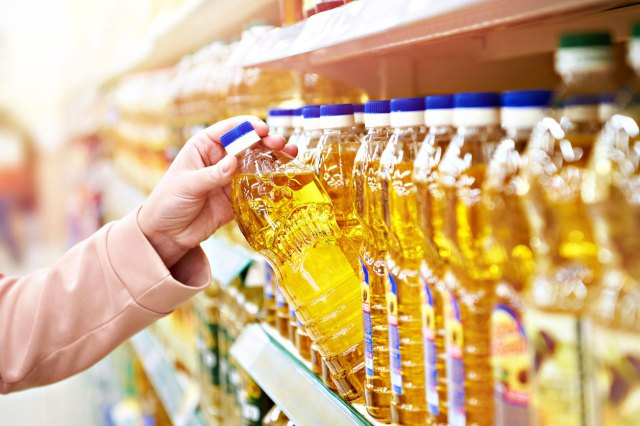 Vegetable Oil
Despite its name, vegetable oil doesn't contain any vegetables — the term is used to help differentiate the oil from lard or animal-based oils. Vegetable oil is made from plants or seeds, and most brands on the shelves labeled "vegetable oil" are made from soybean oil, corn oil, or a combination of the two. Vegetable oil is affordable, neutrally flavored, and used for high-heat cooking because it can reach a smoke point of 400 degrees Fahrenheit. Vegetable oil is commonly used in frying, sauteing, and baking.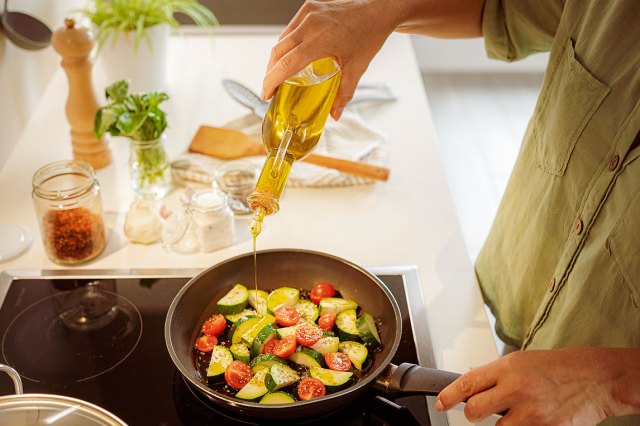 Canola Oil
Canola oil is often used interchangeably with vegetable oil, as, technically speaking, canola is a vegetable oil. However, it comes from the rapeseed plant and isn't soybean-based or a blend of oils. Canola oil is also considered to be healthier. Like vegetable oil, canola oil has a high smoke point and is neutrally flavored so you can use it in most cooking applications.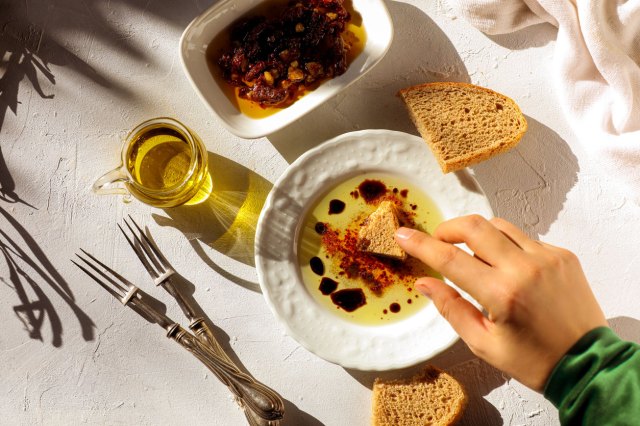 Olive Oil
Olive oil is derived from — you guessed it — olives. It is a healthy cooking oil associated with reduced inflammation and improved heart, brain, and gut health, among other health benefits. There are several varieties of olive oil, with extra virgin being the most popular. EVOO is great for salad dressings, sauteing, marinades, and more. It has a strong flavor, however, so you shouldn't use it as a substitute for a neutral oil.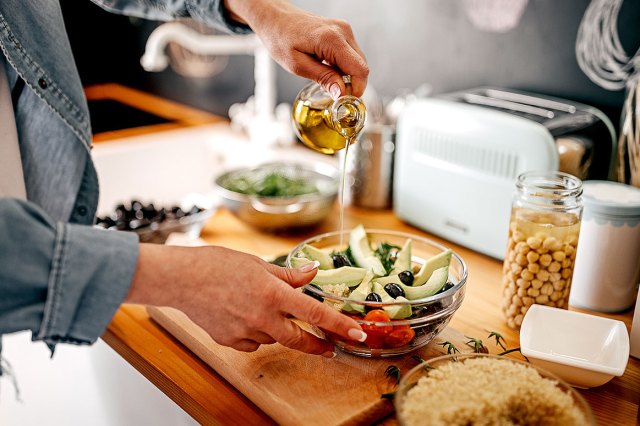 Nut Oil
There are many types of nut oil, such as peanut, almond, and walnut. Nut oils are packed with fat, making them very flavorful. While you can cook with nut oils (peanut oil is a great substitute for vegetable oil and often used for frying), they are more often used to add a final pop of flavor to a dish. For example, drizzle nut oil on a salad instead of olive oil or finish a bowl of soup with a quick swirl. Nut oils can be a little pricey but worth the splurge.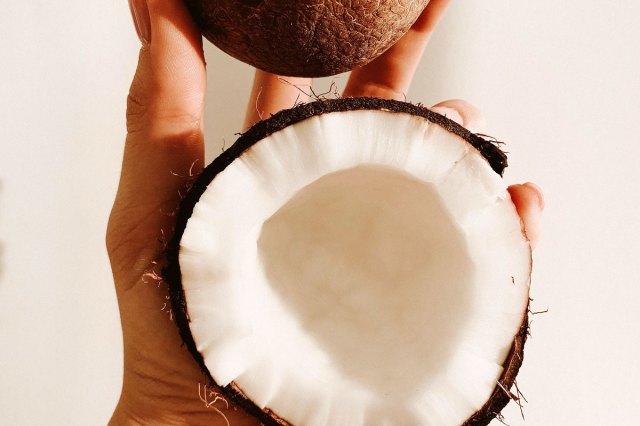 Coconut Oil
Coconut oil is a plant-based oil that comes from coconuts. Unlike the other cooking oils, coconut oil is solid at room temperature and melts into a liquid when warmed. There is debate about whether coconut oil is one of the "healthy" oils, so it is best to treat this oil like any other kind. Coconut oil can be used for cooking and sauteeing as it has a high smoke point of 350 degrees Fahrenheit. Coconut oil can also be drizzled over popcorn, added to coffee and tea, and — bonus! — is an excellent moisturizer, among other beauty uses. Just make sure you purchase food-grade coconut oil, and don't get it confused with the other skincare version of coconut oil.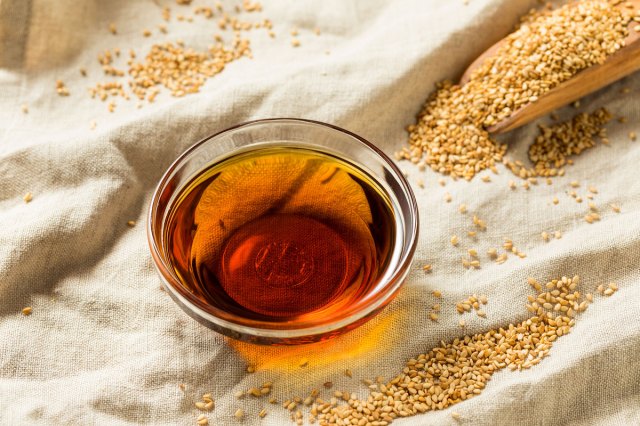 Sesame Oil
Sesame oil is an essential ingredient in Asian cuisines. It comes in two varieties: dark, which is made from toasted sesame seeds, and light, which is made from non-toasted seeds. Dark sesame oil has a powerful taste, and a little goes a long way. It is viewed as a way to add flavor to a dish. If you want to cook with sesame oil, use light since it does not have a heavy flavor and an extremely high smoke point of 450 degrees Fahrenheit.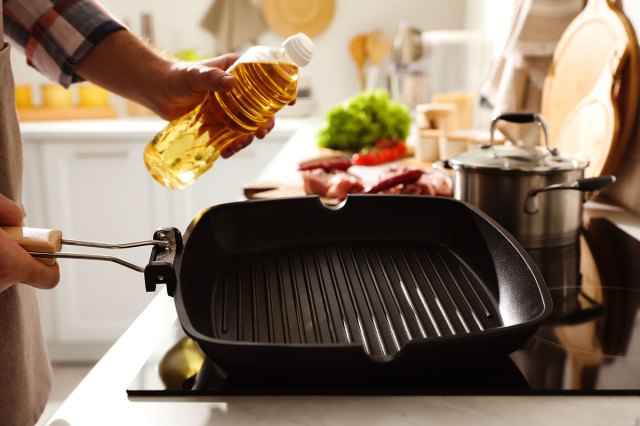 Sunflower and Safflower Oil
While sunflower and safflower oil are different, they are often used interchangeably. Both have high amounts of unsaturated fat, pale yellow, and neutral taste. These oils can be suitable for cooking food on the grill but are more expensive than other high-heat oils.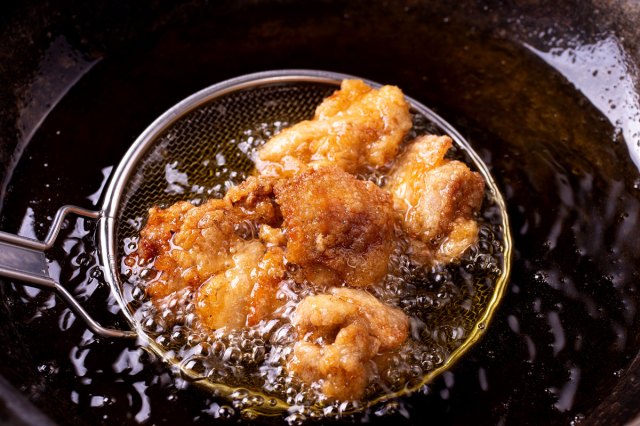 Corn Oil
Corn oil is another kind of vegetable oil. It is excellent for cooking food, especially frying. The high-heat oil is extremely affordable since corn is grown in large quantities in the United States. Still, it doesn't have antioxidants or other beneficial ingredients like other oils.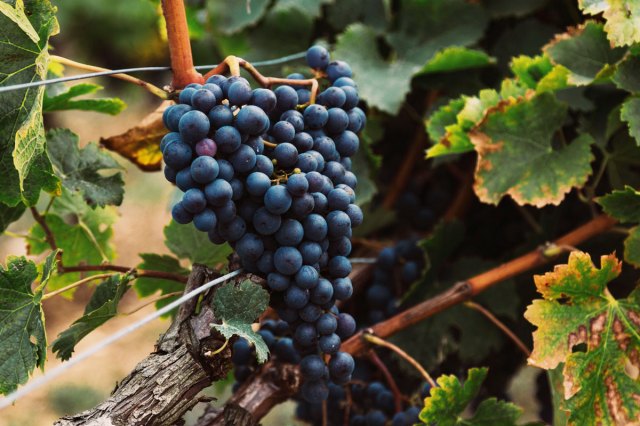 Grapeseed Oil
Grapeseed oil has grown in popularity in recent years, being promoted as a healthy oil high in vitamin E and polyunsaturated fat. This oil is a byproduct of winemaking, as it is made from the seeds of the grapes. It does not have a high smoke point, so grapeseed oil is best used like olive oil to add flavor.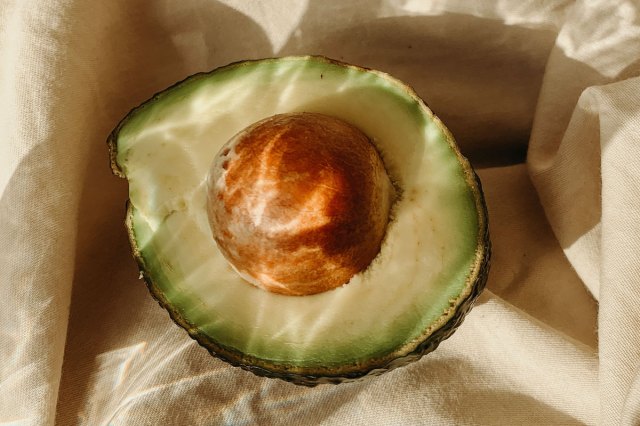 Avocado Oil
Avocado oil has also been the talk of the town. Like grapeseed oil, it is high in vitamin E and a good source of healthy fat. However, unlike grapeseed oil, avocado oil has a high smoke point, so it can be used for high-heat cooking, such as frying. You can also use avocado oil as a substitute for butter in baking recipes and incorporate it into salad dressings and marinades.
Featured Image Credit: Tugba Ozturk/ iStock