Exercise is part of a healthy lifestyle, but it can be hard to find space around the house for bulky gym equipment, and the expense of a professional gym isn't in everyone's budget. However, there are plenty of methods for staying fit at home without equipment, from strength training to cardio.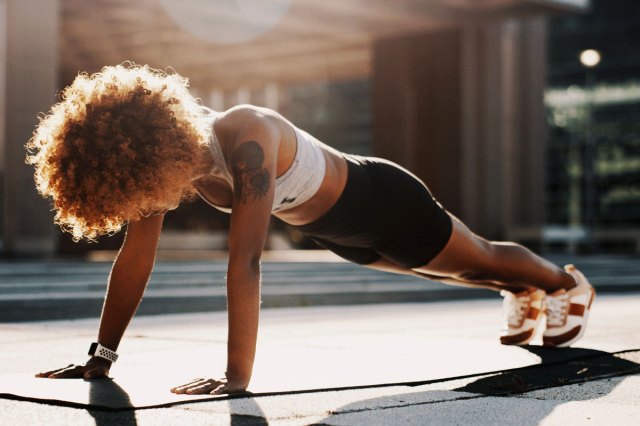 Push-ups
Push-ups are a simple, effective exercise that only requires floor space. They increase the strength of your chest, arms, and shoulders while benefiting your heart, improving posture, and encouraging bone health. Start with 10 to 20 repetitions and work your way up to three sets of 10 push-ups each during your workout.
1. Find a flat surface. Try choosing a softer surface to lessen the impact on your body.
2. Lie down on your stomach, placing your flat palms and the tips of your toes on the floor. (If that is too difficult, keep your knees on the floor.) Raise yourself until your arms are fully extended.
3. Slowly lower your arms while keeping your body from touching the floor.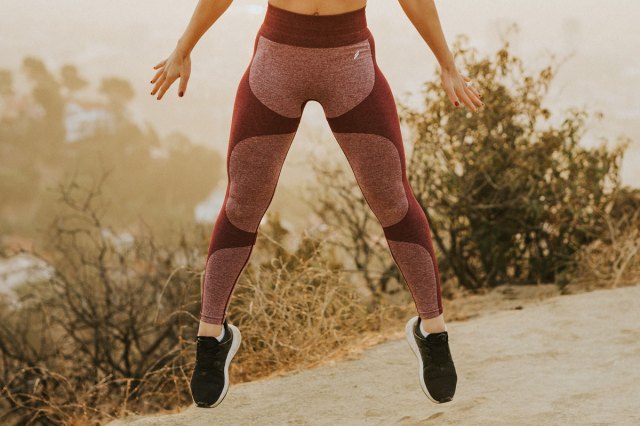 Burpees
Burpees have strength and aerobic benefits for your heart and lungs, including lower blood pressure and increased circulation. This exercise requires enough open space to accommodate the entire length of your body.
1. Start in a low squat with your hands placed firmly on the floor.
2. Kick your feet backward into an extended plank, keeping your arms extended.
3. Quickly return your feet to their starting position, and stand up.
4. Perform three sets of 10 to 20 repetitions.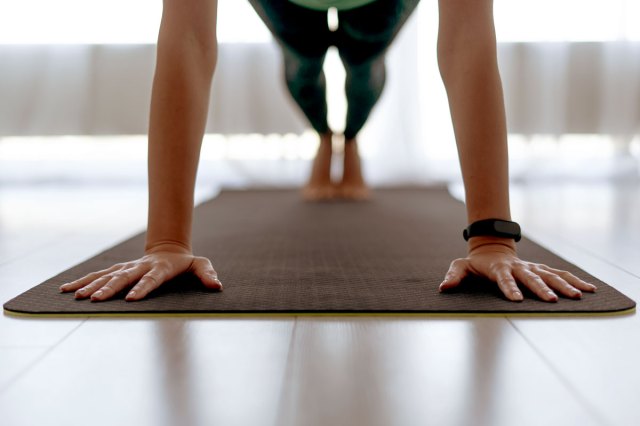 Planks
Planks increase core strength and improve stability. Experts recommend holding this exercise for 10 to 30 seconds to start, with one to two minutes being the maximum length of time. There are several types of planking:
• Standard planks are performed by leaning on your forearms and toes and fully extending the body while keeping the core tight.
• High planks are performed like standard planks, except with fully extended arms.
• Pulse planks are a challenge. To do this exercise, get into a high plank position and slowly rock the body back and forth while maintaining a tight core.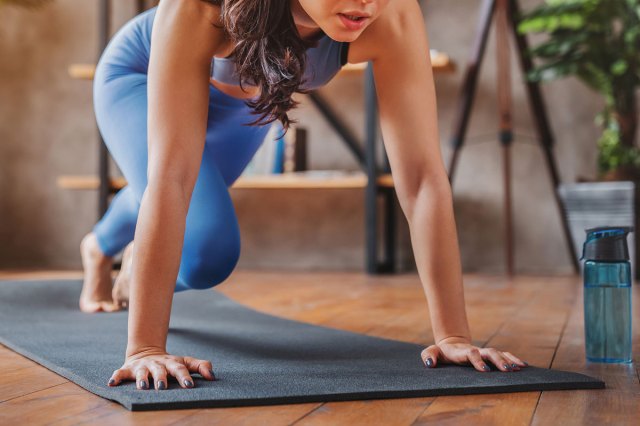 Mountain Climbers
Mountain climbers are ideal for building ab strength while benefiting the entire body. The longer this exercise is performed, the more cardio benefits you will gain.
1. Place your palms and toes on the floor with the body fully extended.
2. Bring one knee forward toward the stomach while maintaining a straight back and tight core.
3. Return that knee to its original position and repeat with the other knee, alternating between each leg.
4. Perform four sets of 10 to 20 repetitions for each leg.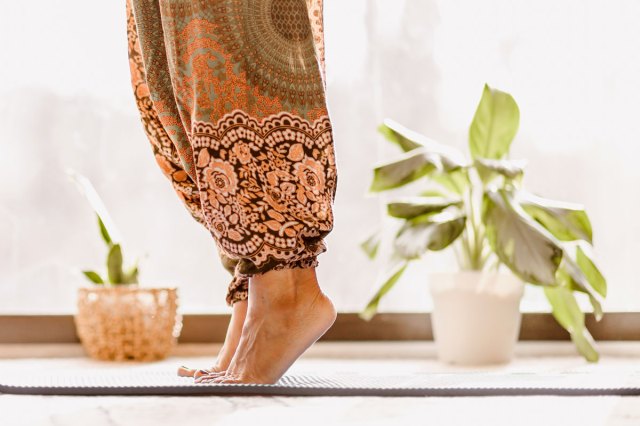 Calf Raise
Calf raises are a simple exercise that increases calf strength, aids in leg recovery, and prevents leg injuries. You can do calf raises while brushing your teeth, waiting for the bus, or anywhere else where you are standing upright.
1. Stand upright. Raise the heels of your feet until you're standing firmly on your toes.
2. Lower your heels back to their starting position.
3. Perform two to three sets of 10 to 15 repetitions.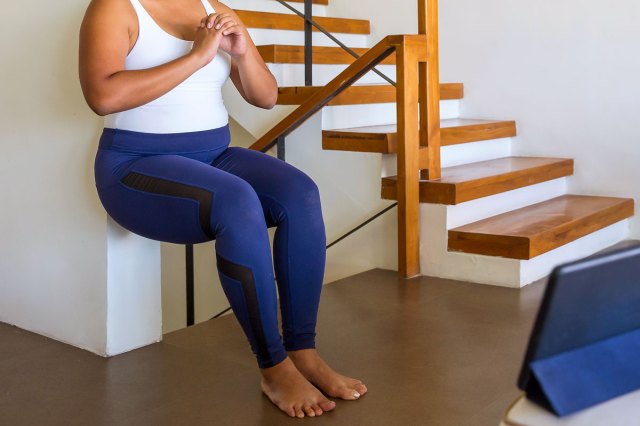 Wall Sits
Wall sits help improve circulation and are essential to developing quad and core strength. To perform this exercise, you need only a flat wall to rest your back against.
1. Place your feet firmly on the floor. Lower into a sitting position, as if you're on a chair, while keeping your back flat against the wall.
2. Hold this position for 30 to 60 seconds while engaging your core and leg muscles.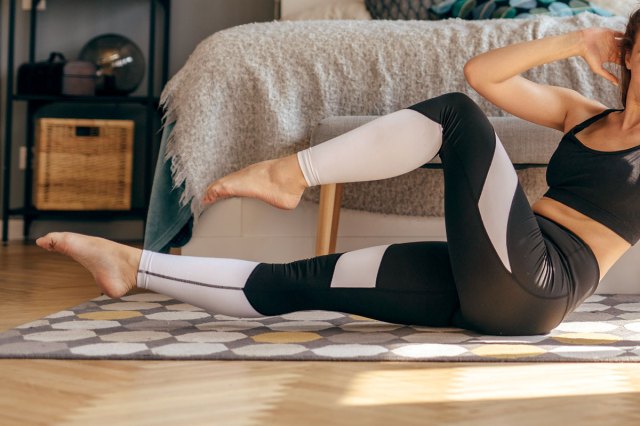 Russian Twists
While some Russian twist options use weights for added resistance, keeping a tight core — with or without equipment — will lead to stronger abs.
1. Lie on the ground, raising your legs and torso slightly off the ground so that you're sitting on only your bottom.
2. Twist your torso from side to side.
3. Perform two to three sets of eight to 16 repetitions.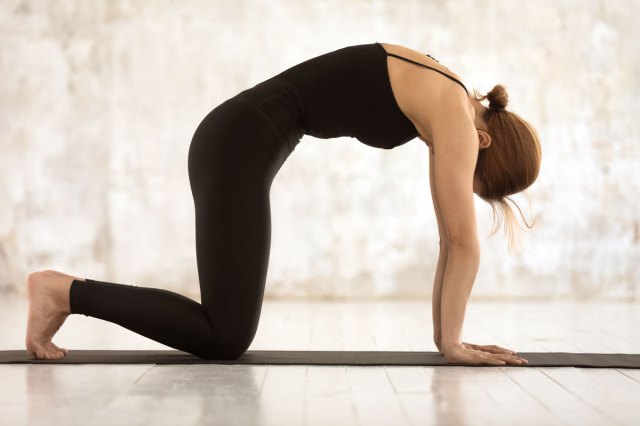 Bear Crawls
Bear crawls are mountain climbers with a twist — they also involve forward motion. This exercise works the arms, legs, and core, building strength and endurance.
1. Start in a standard push-up position. Move your left arm and right leg forward at the same time. Switch to your right arm and left leg, moving forward as you go.
2. Continue alternating and crawling forward.
3. Perform two to three sets of eight to 10 repetitions for each side.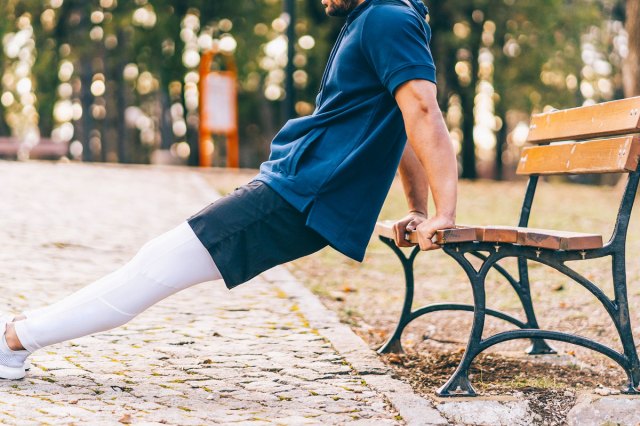 Tricep Dips
Tricep dips are an ideal exercise for core engagement and building arm strength. While no gym equipment is necessary, a chair or table that can support your weight is required for this exercise.
1. Sit on the floor with your back to the seat of the chair. Place your arms behind you and rest the heels of your hands on the edge of the flat surface, curling your fingers over the edge.
2. Using only your arms, raise and then lower yourself so your elbows are bent between a 45-degree and 90-degree angle.
3. Continue raising and lowering yourself to repeat the exercise.
4. Perform three to five sets of five to 10 repetitions.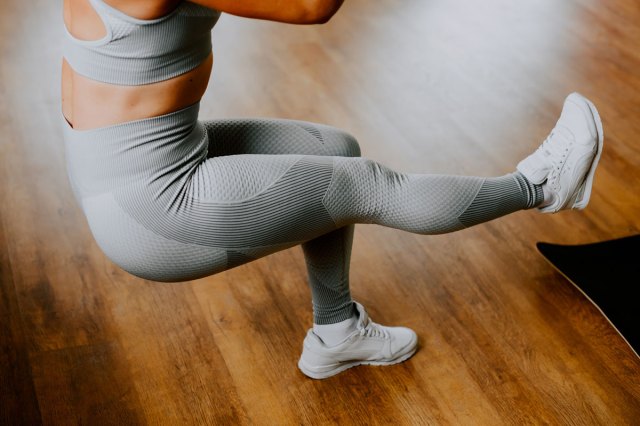 Pistol Squats
Pistol squats are a great challenge that helps strengthen your glutes and legs.
1. Begin in an upright position. Raise your arms in front of you so they're parallel to the ground, and lift one leg off the ground.
2. Slowly crouch into a sitting position so your standing knee is at a 90-degree angle. Slowly stand up using your standing leg.
3. Repeat the process, alternating legs.
4. Perform three to five repetitions for each leg.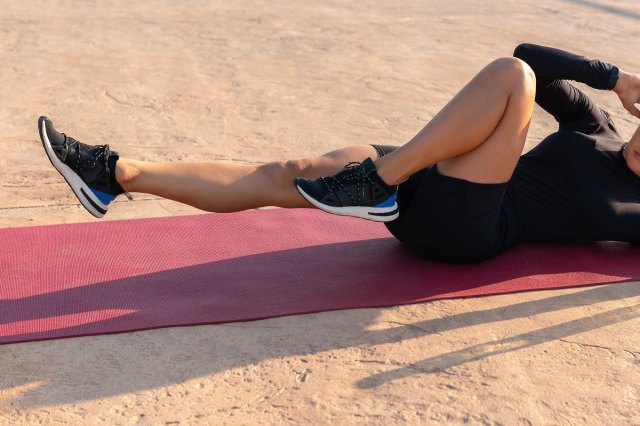 Bicycle Crunches
Bicycle crunches work the abs and obliques, making them perfect for someone looking for abdomen-focused exercises.
1. Lie down on your back.
2. Tighten your core, place your hands behind your head, and raise your knees off the floor. Move each leg forward as if you're pedaling a bicycle while twisting the torso in the opposite direction of the extended leg.
3. Perform three sets of 12 to 20 repetitions for best results.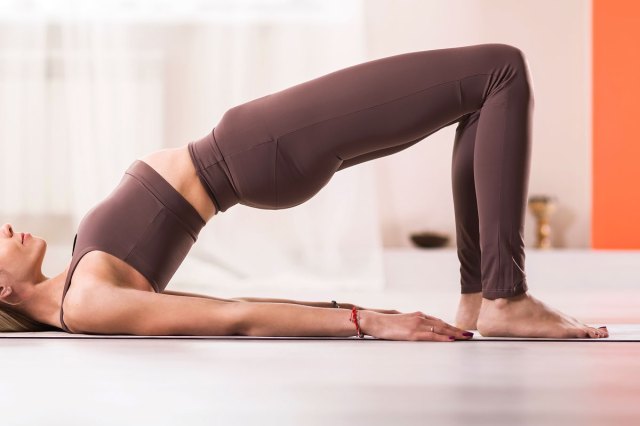 Glute Bridges
Glute bridges have several helpful benefits, including alleviating back pain, loosening up a tight lower back, and activating your core muscles.
1. Lie down on your back. Bend your knees, keeping your feet firmly on the floor. Position your feet hip-width apart with your heels 6 inches away from your glutes.
2. Tighten your glute muscles and raise your hips as high as possible while maintaining a straight back.
3. After reaching the apex of the movement, slowly lower your back down to the floor, keeping tension in the glutes and abs.
4. Perform three to four sets of 15 to 25 repetitions.
Featured Image Credit: undrey/ iStock